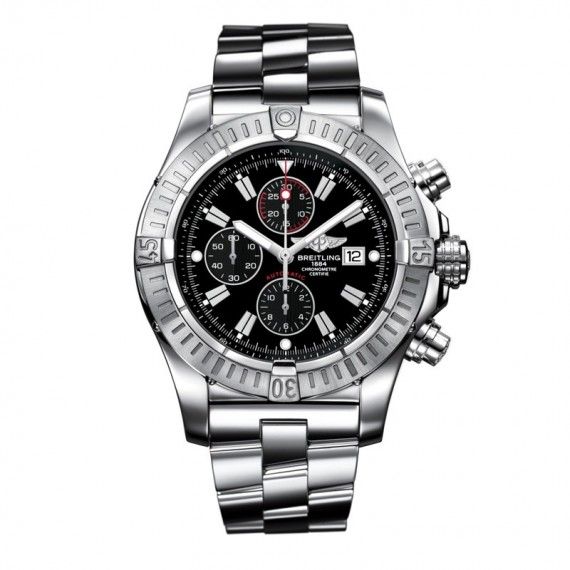 Time2
You may have a wristwatch currently, you may even quite like it but unless it's a Breitling, you are denying yourself true luxury watch happiness. Whilst that may be perhaps a little too gushing for an opening gambit, and in all honesty, it is, but there is no denying that Breitling watches have firmly established themselves at the top table of the designer timepiece industry. But why should you own a Breitling? The reasons are as varied as they are plentiful…

….they include:

• Style – Breitling are a luxury Swiss watch brand that is famed for their designs and the precision of their timepieces. You know you are getting a watch that will last a lifetime when you opt for a Breitling and with so many breath taking options to choose from in their collection – such as the Navitimer, SuperOcean and SuperAvenger – you'll find one that matches your own particular style and dress sense.

• Prestige – It is safe to say that Breitling watches don't come cheap – most will cost in excess of $3,000 – but you are getting all the prestige and kudos that comes from owning such a high end watch. Many celebrities can be seen sporting Breitlings, from Hollywood star Brad Pitt to music mogul, Simon Cowell – and this is testament to the immense draw that this luxury brand, making it one of the most aspirational fashion accessories out there.

• Might Save Your Life – Breitling make a watch that comes replete with a beacon that sends out a distress signal during times of emergency – if you are lost at sea for example (you never know, it may happen)! Make sure you don't fiddle around with the watch though as you will need to send it back to factory to be reset if you inadvertently activate the emergency beacon and will be charged the price of the watch again – usually about $4,000+.

Luxury watches come and go but Breitling has outlived many pretenders to the crown and seen the young upstarts off with their highly aspirational and eye-catching designs which frequently reinvent the norms of the designer watch industry.

With so many fantastic mens watches on the marketplace, you certainly have to be something special to stand out and each of the timepieces manufactured by Breitling is invariably exactly that – special. Breitling watches, whether it be the SuperOcean, Colt, Galactic or any of their stunning collections, are simply stunning feats of precision and are incredibly striking to boot. If you're looking for a watch that will turn heads and stand out from the crowd, you certainly can't go too far wrong with any of those listed above.

Check out some stunning Breitling watches below!
Time2
Time2
Time2
Time2