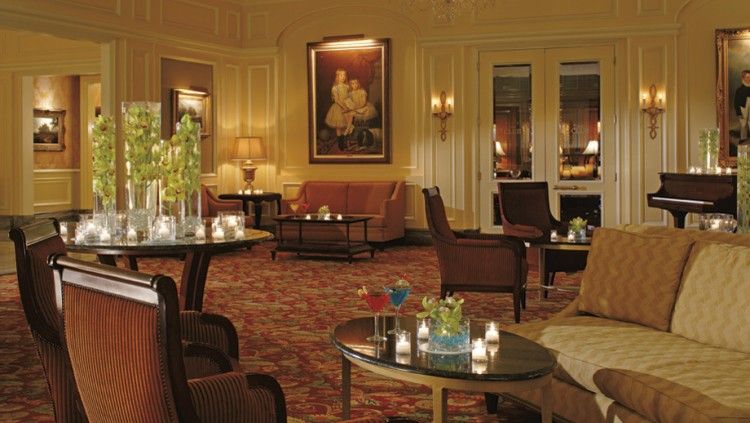 Ritz-Carlton Hotel Company
RECONNECTING AT THE RITZ-CARLTON, PHOENIX
Deborah Wheeler
Reconnecting with those near and dear to us should be something we make a priority. If your relationships are important to you, get out your calendar right now and book your time together to reconnect in meaningful ways at the Ritz-Carlton in Phoenix.
The name Ritz-Carlton is synonymous with luxury, attention to detail, and all things ritzy. If you are looking for a special occasion celebration, romantic destination, or looking for a way to reconnect with loved ones in your family, you must plan your visit to the Ritz-Carlton in Phoenix today. Reconnecting with others has never been simpler than this.
For couples: If you are seeking a romantic getaway, you must book your luxury suite now and start anticipating a luxury-included stay for just the two of you. Couples will find no better pampering than a stay in a Club Level room where you can enjoy the extra luxuries provided to guests who stay on those floors, romantic packages with all the amenities, and romantic local escapes.
For special events: Weddings, anniversaries, birthdays, family reunions, holidays, and all other occasions are simply special when held at the Ritz-Carlton, Phoenix. The elegant and well-appointed surroundings, attention to detail, and exceptional food and drink offerings make it a celebration to be remembered for a very long time.
For families: The Ritz-Carlton's central location in Phoenix makes it easy for families to enjoy all that the area has to offer. The location, easily accessible to airports and transportation, central to the city, with easy access to exploring the most popular sites throughout Arizona ensures that family stays are always comfortable and hassle-free, even when traveling with the kids. You can also book a Teddy Bear Tea with the kids for a special activity.
For Mom:  Consider the pleasant day that can be spent at the Ritz-Carlton, Phoenix showing mom you care. Treat her to a formal afternoon tea or take her to lunch at Bistro 24 for dining in a lovely setting.
For Dad: Treat him to dinner, great wine from the wine cellar, a signature draft beer, and relaxation in the outdoor cigar lounge.
For Sisters: I recently spent a few special days reconnecting with my sister, Diane, when she visited from out of town. We enjoyed staying on the Club Level and spent many happy hours chatting and laughing over delicious drinks and dining. We also tried the wine tasting offered while relaxing in the atmospheric Club Bar. This was an exceptional experience thanks to the experienced and well-trained wine steward and sommelier that assisted us. There could not have been a better way for us relax and reconnect while being pampered during our stay.
The Ritz-Carlton, Phoenix staff will bend over backwards to ensure your stay is perfect. They anticipate your needs and aim to please, delight, and surprise all of their guests.  It doesn't matter if you are planning an intimate dinner for two or an elaborate celebration for 200, you will find you can reconnect at the Ritz-Carlton in Phoenix.