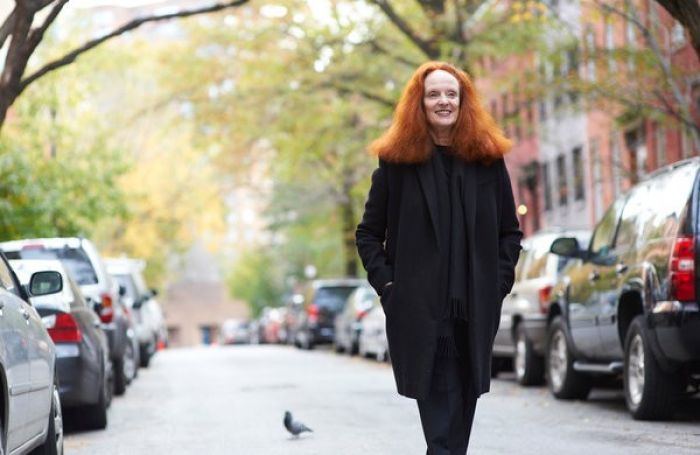 Greg Kessler for NY Times
Grace Coddington, the creative director at Vogue, has written a memoir titled Grace that covers her time as a model and how working with the renowned magazine has changed her life and how landing the position affected her views of the world, the fashion industry and herself.
"I'M not good with words," Grace Coddington said. The longtime creative director of Vogue was picking at a salad in her office on the 12th floor of the Condé Nast building, having pulled down a shade to block the early-afternoon sunshine. She was detailing her dread of, among other matters, the scheduled promotional tour for her new memoir, "Grace." Random House reportedly paid $1.2 million for the book, and the publisher is understandably eager to protect its investment.
"They gave me media training," Ms. Coddington said. "And I was a total failure. They were like, 'Oh, can't say that, oh, you can't say that, and it's not politically correct to say that, and don't swear.' But I swear like a trooper." Read More