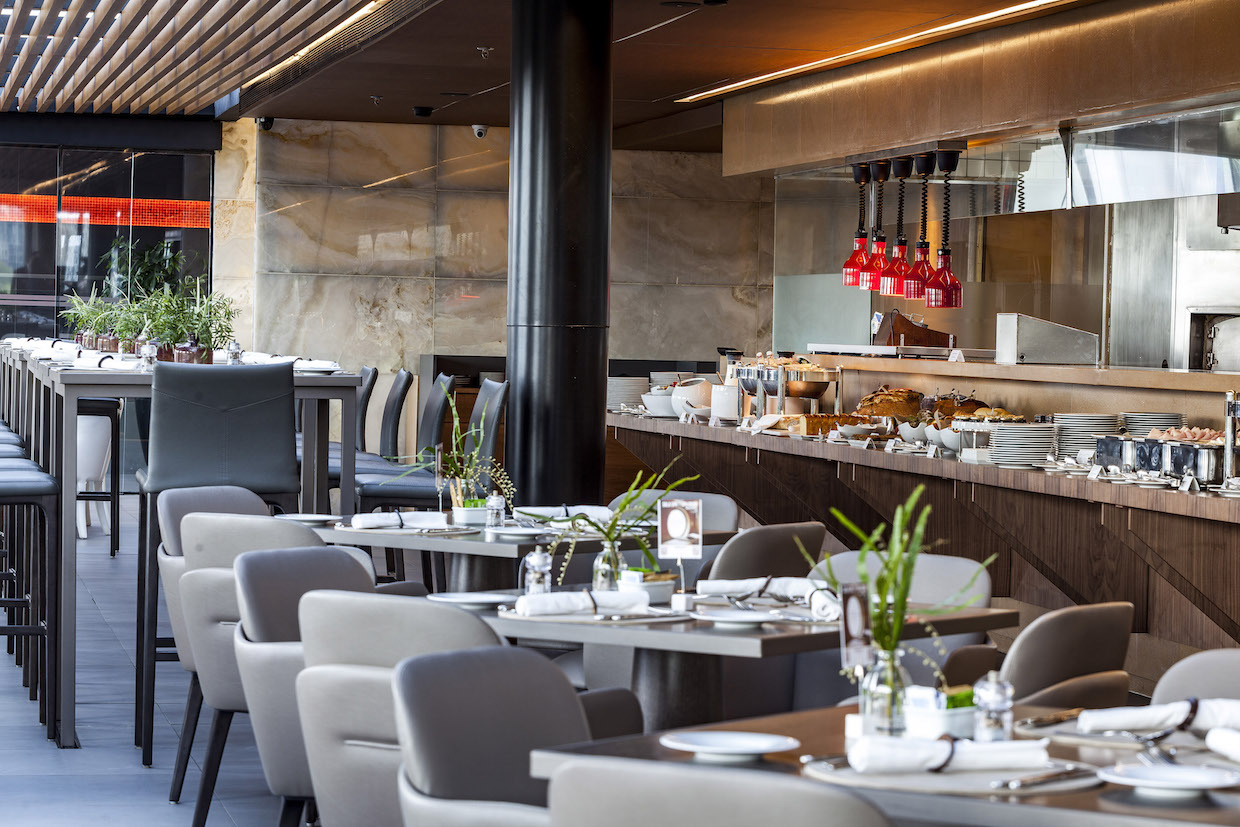 Hotel Unique has unveiled its newly renovated Skye Bar, already regarded as one of the most iconic rooftops in the world, in the bustling city of Sao Paulo. With an investment of one million dollars, the renowned rooftop bar and restaurant have been updated to a sleek, modern and stylish atmosphere, mirroring the type of clientele it attracts.
The interior features rich, leather furniture and smooth tabletops, fit for business meetings and posh dinners among friends as day turns to night. Skye, known as one of the hottest restaurants in Sao Paulo, boasts 360-degree views of the city skyline and a blood red rooftop pool, which emanates a sultry feel. João Armentano, Hotel Unique's interior designer since the beginning, carefully planned every detail of the refurbishment, noting that "the idea was to remodel the space without losing its original concept."
Artwork from local Brazilian artist Gabriel Wickbold has been added, giving the high-end space a seductive touch. Gabriel is known for his bold and unapologetic works of art, his most famous line being titled Sexual Colors. A Baccarat chandelier has also been added to the restaurant, dark in color and intricate in design, giving the 8-person table it sits above a dramatic look.
As the Sao Paulo sky darkens, Skye evolves from a bright and open dining space to an intimate environment with deep red hues to light the way for guests. The bar is separated from the restaurant with a water mirror, giving the illusion that the DJ is floating over the glass floor. The combination of exquisite food, a new swanky vibe and the sweeping city views makes Skye the prime spot for the most exclusive groups of travelers.