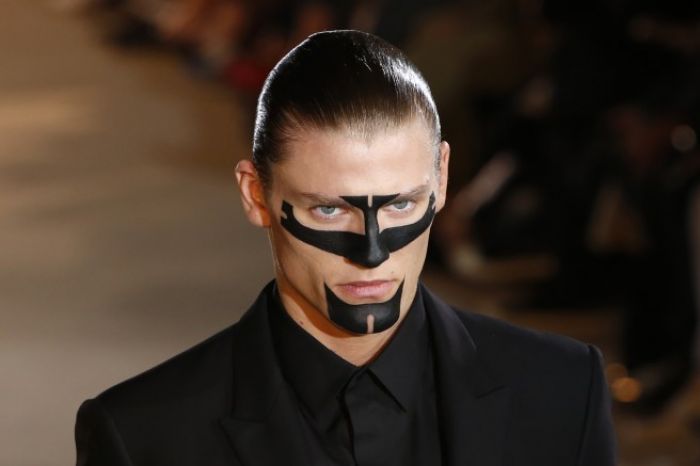 Givenchy Spring-Summer 2014/AP
It takes a fashion genius to fuse tribal-wear with modern or even forward looking aesthetics, but Riccardo Tisci pulled it off and more during his spring-summer 2014 fashion exhibition. Presenting haute couture with both an artistic flare and a wearable look, Tisci's exhibition was something fresh to behold despite its ancient roots.
†
Givenchy delivered what could possibly be one of its most imaginative shows in recent memory for spring-summer 2014, a myriad kinetic play of stripes and color that confirms why designer Riccardo Tisciís collections are among the most eagerly anticipated on the Paris calendar.
†
The mood of the show might have been described as tribal-meets-machine, with electronic circuitry prints appearing alongside loincloth shapes, leggings, printed Aztec-like neck adornments, sandals and even primal face paints.
†
It takes a designer as bold as Italy-born Tisci to pull something off this wacky and anachronistic. (Read More)