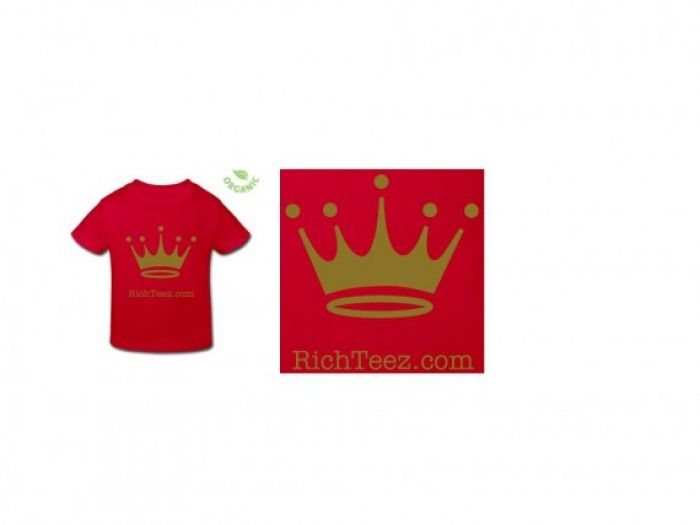 RichTeez introduces Royal Babes to its luxury eco friendly t-shirt line. Known for it organic cotton t-s favored by the jet set and go getters, the line now boasts a new addition for tiny tots.
Organic cotton t-shirts for tiny tots was inevitable, says a RichTeez.com rep. Our customers like their children to look as good as they do.
Organic cotton Angel bibs are another new addition for the Royal Babes at RichTeez.com Parents who wear the organic cotton t-shirts that allow them to bend, breath, and look and feel good want the same for the most precious people in their lives, their children.
RichTeez intends to continue building its eco friendly brand for its growing customers. They say that they want their product offerings to grow as their customers needs grow. That includes their families.
The company says people who buy eco friendly products tend to care about their environment, community, families, and respect themselves. Putting thought into the materials one wears takes a little additional effort says a RichTeez rep.
RichTeez says it costs a bit more to source quality materials for their organic cotton t-shirts, but they're customers are worth it. These are people who conscientious about what they wear, says a RichTeez rep. That extends to their children.
RichTeez says it expects to further extend its product offerings to children. Find Love from Above, Angel, and Royal babes at RichTeez.com