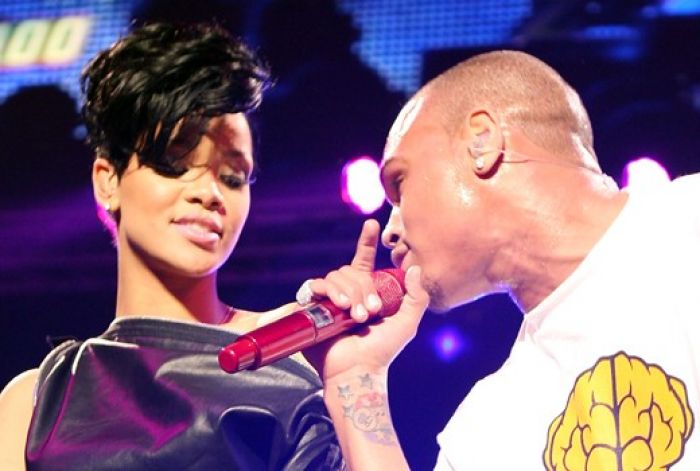 Getty Images
I'm not sure why Rihanna would want to continue hanging around a guy who's physically harmed her, but my sentiments have no bearing on reality, so, every few months or so now there are rumors that the two of them are back together. Luckily (in my opinion) for her, they don't seem to be dating at this time, but who knows which way the wind will blow next week?
Although they are collaborating in their music, Chris Brown and Rihanna both insist they are not romantically involved.
"No," said Brown when L.A. Power 106 radio host Big Boy asked him if he was dating RiRi on Friday. "And that's just quick, a quick answer."
Brown continued, "As far as our personal life, I think people just got to give it a chance -- or not even give it a chance, shut the hell up is basically what it is," he said. "I'm not trying to rush into anything, put any rings on anybody's finger or lie to anybody. I just rather be completely honest, express my feelings." Read More