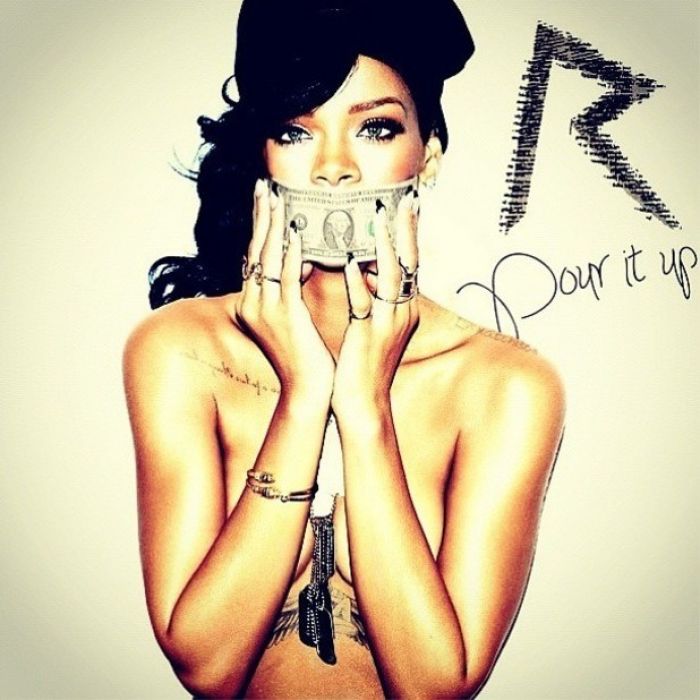 huffingtonpost.com
Rihanna surprised and delighted fans by posting the artwork for her new single, Pour It Up. The photo (below) is an image of Rihanna holding a dollar bill over her mouth - topless. I am sure many a teenage boy will have this plastered as their wallpaper on their computer. What do you think - classy or trashy?
Rihanna has announced the title of her next single by posing topless with a dollar bill over her mouth.
The track 'Pour It Up' will be the second single from her seventh studio album 'Unapologetic', which is currently number one in the US Billboard album charts. Click here to read more and to listen to the new single.