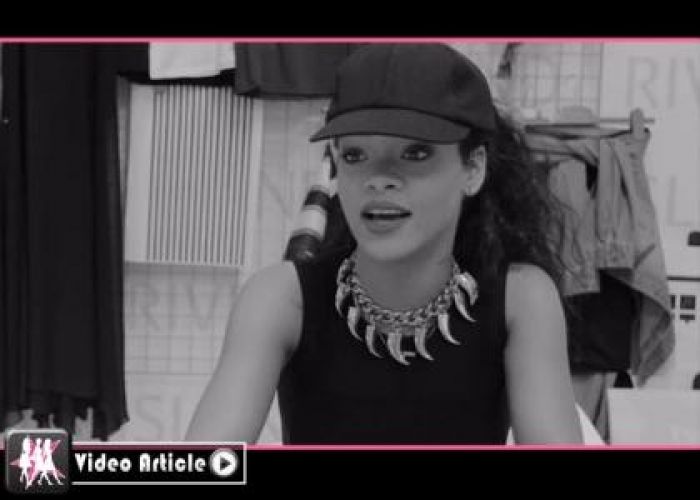 Gossip Center
Apparently Rihanna thinks that the major fashion designers get their ideas from teens in the United Kingdom, which I suppose I could agree with if she also didn't call the teens themselves fashionable. Stylish would have been a better term for her to use as being fashionable just means you're buying the latest stuff (i.e. already created) and stylish would have meant they're building their own looks (i.e. created on their own). Am I just being too picky here?
She's conquered the pop music realm and even has some silver screen time under her belt, and now Rihanna is introducing her forthcoming fashion range.
Teaming up with UK label River Island, the "We Found Love" songstress developed some delicious duds and in a new video she gushes about the collection.
Ri-Ri states, "I have wanted to design my own fashion label for a very long time. The kids say what's cool and the high end designers go and design it." Read More and Watch the Video