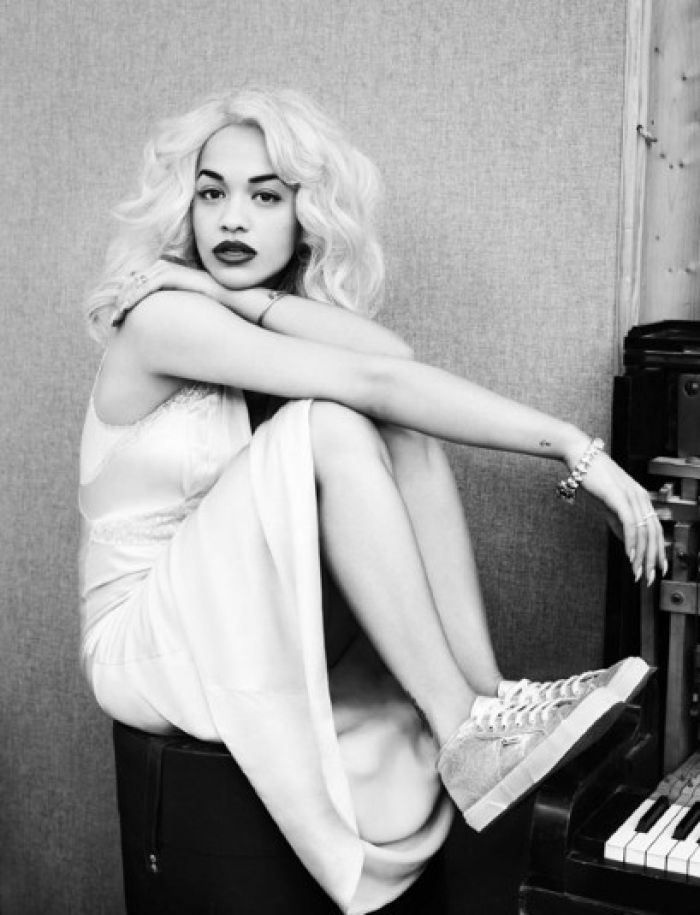 Superga
With Alexa Chung having to step down from being the face of Superga's ad campaigns, Rita Ora was chosen to fill the position and the young singer's style matches the company's casual and playful look perfectly.
Turn on the radio and there's no escaping Rita Ora's dulcet tones, and now there'll be no escaping her red-lipped smile when you open a magazine either.
The 22-year-old How We Do singer was picked by Italian sneaker brand Superga to front its spring campaign after Alexa Chung's TV commitments in the US meant she couldn't continue her role as brand ambassador.
In the images, the Kosovo-born, British-raised singer put her feet up in a mixing studio and by a piano wearing the brand's new coloured lamé incarnations and its must-have classic white styles. Read More