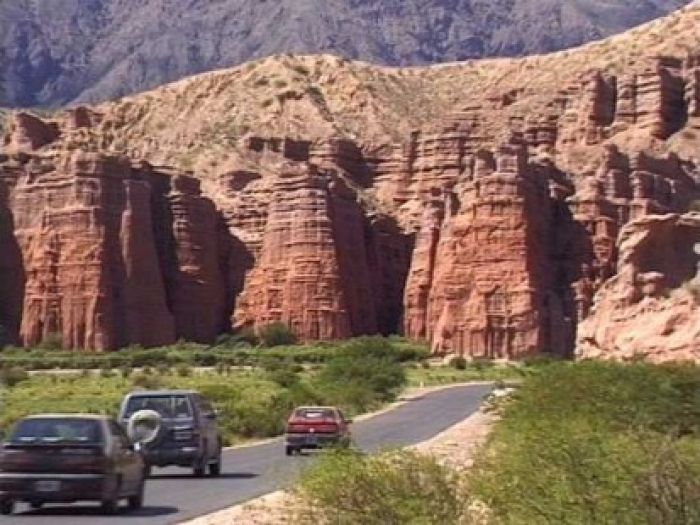 exploreargentina.com
Argentina is a wonderful place for road trips, thanks to its breathtaking scenery, all the scenic towns and villages that lie in short distances to each other, and all the famous attractions you can cross off your bucket list. But if you want to experience an unforgettable road trip through this famous South American state, check out these main destinations that will drive you through the most diverse series of and the most unique landscapes you will ever see, from lush green landscapes, dusty and arid ones, to salt-covered ones.
Buenos Aires: The best jump-off point for your ultimate Argentine road trip is the capital city, Buenos Aires. From here, you can easily get to the must-see destinations in the area. If you're not that much into tango, there's no reason to stay longer than a day in the city. From Buenos Aires, you can take two routes – the popular tourist trail or the road less taken. If you prefer a relaxing experience minus the crowds and the traffic, choose the latter.
Tucuman: From there, you can continue on to Tucuman, known as the cradle of Argentine independence. It is the fifth largest city in Argentina, and just might be able to convince you to stay longer. It's a good idea to stay in Tucuman overnight, though, not only because there's so much to see, but also because it lights up beautifully at night, especially if you pay a nighttime visit to the Casa Historica. This majestic, finely architecture palace is where the Argentine independence was declared. On your way out of the city, drop by its outskirts, where there are plenty of streams and ponds tucked away in the most unexpected places.
Tafi del Valle: Driving 65 miles from Tucuman, you will find yourself in a sleepy rural Argentine town. The crossover to Tafi del Valle is hard to miss; from the green scenery of Tucuman, the scenery changes into a dusty, desert-like landscape. With rolling hills and wide tan-colored plains dotted here and there with inland lakes, Tafi del Valle is the South American version of Utah or Arizona.
Quilmes Ruins: After Tafi del Valle, you'll drive into the equally dry landscape of the Quilmes Ruins, but here you'll find it hard to focus on the scenery and even harder not to stop. Quilmes has a very unique history. The former home of the indigenous Quilmes tribe, the place still houses the remains of ancient tribe life. There the frames of hundreds of stone structures, the former dwellings of the Quilmes tribe, still stand. Make sure to stop the car and get out; the archeological site is a wonderful place for photo ops. 
Cafayate: Cafayate is a lesser known but equally enchanting wine destination in Argentina. Although most tourists flock to the more popular Mendoza, Cafayate offers a more laid-back, more genuine experience. With a lot of wineries and with fewer visitors, the wine tours are more enlightening and comfortable. Many of them are also offered for free, which is a major advantage over the pricier Mendoza tours. 
Salta: If you drive north from Tucuman, you will also find yourself in Salta, a large northern city that will give you a glimpse of how Mars probably looks, thanks to all the red sandstone formations scattered all throughout the place. Many adventurers who tackled the South American road trip are of the opinion that Salta has the most spectacular scenery in the region.
Jujuy: For one last stop before you either head home or cross into Chile, stop at Jujuy where there is a huge expanse of land that, interestingly so, is all white. Why? The whole area is made entirely of salt. Get out of the car and touch the ground, you'll be amazed that instead of sand, you will find salt. Known as the Salinas Grandes, visiting the salt flats near Jujuy is a great way to cap off your Argentine road trip.
Travel tips. Take extra care while driving through Argentina since some of the roads and trails are not paved and finished. The diverse landscapes can also get quite confusing, especially once you get to Salta, where the intersections are sometimes considered as dangerous. And given the different types of terrain you'll come across, make sure you ask your Buenos-Aires based car hire supplier for an all-terrain vehicle that's built for tackling the Argentine landscape.