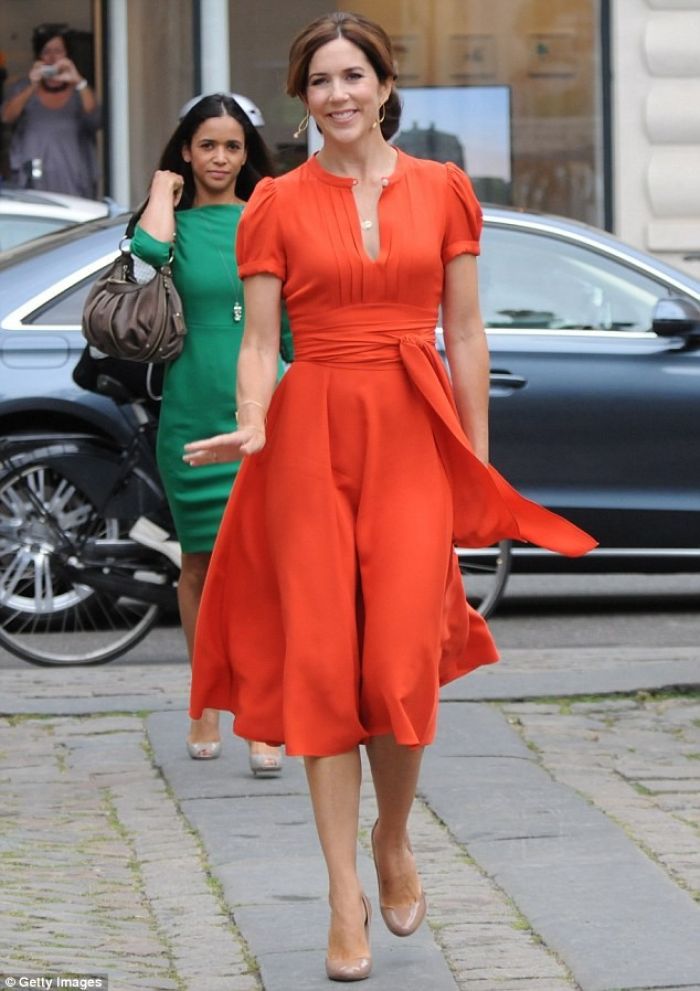 Image from Getty Images
Kate Middleton might be all over the news, but it's Denmark's Crown Princess Mary that's stealing hearts with her fashion sense. Looking radiant and knowing how to make haute couture work for her, she's slowly taking over the world one dress at a time. Look out, Kate, your days in the limelight may be numbered!
The Duchess of Cambridge is widely thought to be Britain's most popular royal - but can she compete on a global scale? According to new reports, perhaps not.
Denmark's Crown Princess Mary, an Australian native, is the most stylish royal dresser of all; beating the Duchess of Cambridge into second place, a startling new poll has revealed.
Also popular were Jordan's elegant Queen Rania, Spain's journalist-turned-princess Letizia, and Sweden's newly married Princess Madeleine. (Read More)