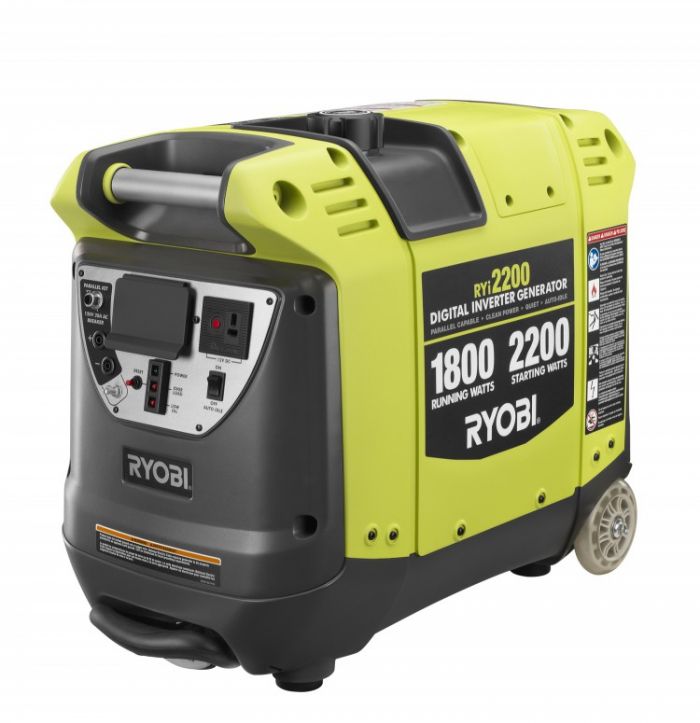 Ryobi
Life in New England means never being able to predict the weather.
†
It could be a bright sunny day one minute and the next a windswept rainstorm. Weíre not even going to get into this winterís record snowstorms not to mention the numerous power outages that came along with them.
†
If you did not lose power this winter, consider yourself one of the lucky ones, especially for those who went several days without power until it was eventually restored. Instead of hoping for the best each storm, itís time now to get prepared.
†
Meet Ryobiís new 2200 generator.
†
The compact unit holds just one gallon of fuel, weighs only 51 pounds and has rear wheels and extending handle making it easily transportable whether you opt to connect just a few appliances at a time in your home or prefer to take it with you on weekend outdoor getaways.
†
This unit, which offers backup power up to five hours, is remarkably quiet and provides clean power. One of the coolest features about this unit is that the portable inverter is parallel-kit capable meaning for larger power demand, you can simply link two inverters together for twice the power. In addition, for more power saving options, this Inverter features idle-down technology for better fuel efficiency.
†
We loved taking our compact inverter unit camping for the weekend and even used it for tailgating. Take this generator with you and it will quickly turn into quite the conversation piece. Itís extremely easy to get started as well Ė simply add some oil and gas and then pull to turn on.
†
You can check the idle feature frequently to see how much power you have in reserve so you can appropriately portion the need for power, as required.
†
Next time you are heading away for the weekend, be sure to pack this powerful little unit for a flawless performance all weekend long. If you thought camping couldnít be glamorous, you obviously donít have a generator.
†
For more information, visit www.ryobitools.com.