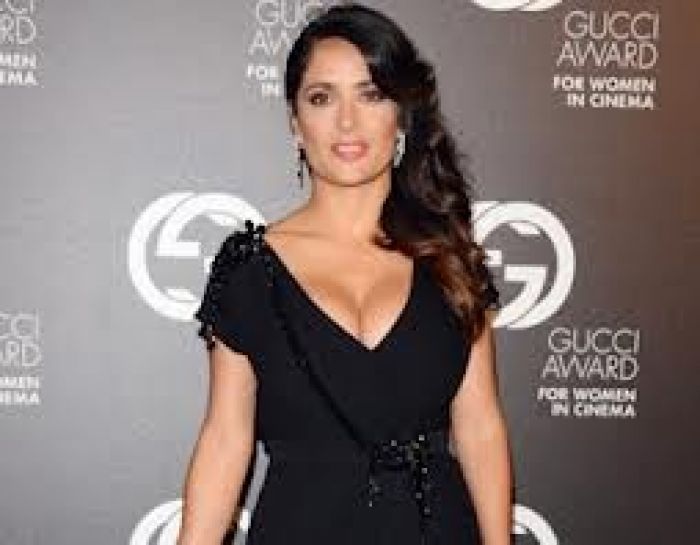 Times of AP
The always fabulous Salma Hayek stunned in a Gucci gown attending the Gucci Award for Women In Cinema at The Venice Film Festival. The black, floor-length frock had a plunging neckline, showing off all of the Latino actress's assets.

Ms. Hayek, how do you do it? For years she has rocked those curves up and down the red carpet, looking fiercely flawless yet friendly at the same time. And to top it off she is 45 and also a mom, proving that Old Hollywood glamour only gets better with age.
Some have said the gown was a little too risqué, but I personally disagree. Hayek's got it, works it and does it with class. Gorgeous dress, gorgeous talent makes this Gucci appearance a highlight in the actress' repertoire of memorable events. On the trip Hayek consistently sported the designer label, Gucci, naturally.