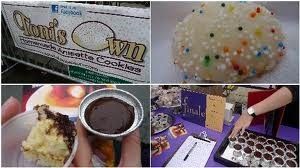 roadfood.com
If your the kind of foodie that enjoys a variety of foods than this "Taste of Boston" Tour is the perfect outing for you. Why sit down to just one style of food when you can sample a variety of the cultural and historical foods know in the Boston area. These tours are hosted in the historical South End of Boston for now and hopefully will be expanding there area soon. The architecture you will see on this tour will be something to remember.
The tour generally lasts around 3 hours and make sure you have your comfort shoes on because you will be covering approximately 2 miles in walking distance. Two times during this walk you will have the opportunity to sit down and relax. Total sit time is around 40 minutes. Six food servings will be offered throughout this tour. The choice will be your as to which one you prefer.
Group tours are available, with a minimum of 12 persons per group. Make sure you check first to see what options are available. Children are welcome on this tour but since it is such a long walking tour it is recommended that your child be at least 8 years of age or older. Cameras are allowed so feel free to bring your along.
You may also be intered in:
tripadvisor.com