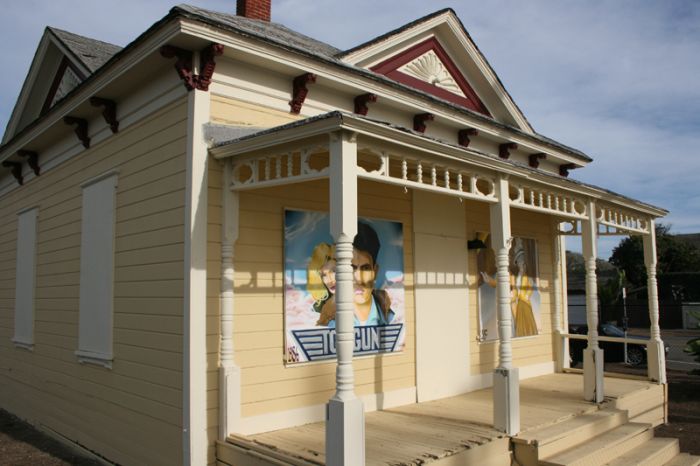 Promise Yee
Anyone who's a fan of 1986's Top Gun (a.k.a. the best film ever created in the history of awesome) would instantly recognize the house that Charlie lived in, located in Oceanside, San Diego County. But, a fresh coat of paint has made it an even more recognizable tourist spot as theVHSDVD Blu-Ray cover has been emblazoned across one of the property's windows. What do you think?
The beloved Top Gun House on Pacific Street in Oceanside has seen some wear over the years.
It was spruced up recently with a fresh coat of paint, two murals and an information sign that alerts visitors to its historical significance — beyond its film notoriety.
The Queen Anne Victorian, built by Dr. Henry Graves in 1887, is unique with its gingerbread trim and ornate chimney.
Kristi Hawthorne, president of Oceanside Historical Society, said the society and Save our Heritage Organization have had their eye on the house for some time. Read More