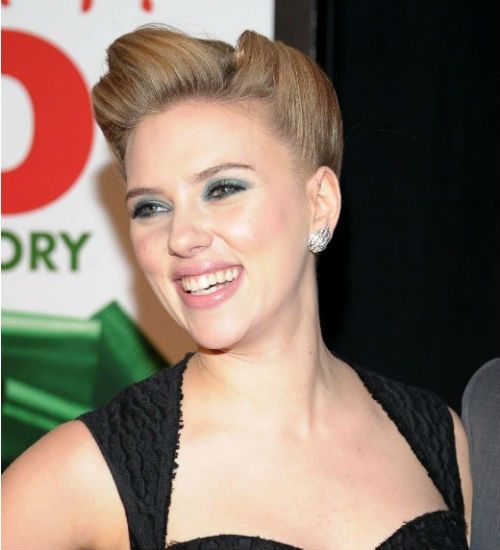 Getty Images
Sigh... Scarlett Johansson has a new boyfriend by the name of Romain Dauriac. He's a French guy who's the manager of a creative agency, so that means he probably also has a killer accent as well. I was hoping that she would stumble across my clever writing someday, contact me and fall madly in love with me but I guess my plans have now fallen flat and I'll continue my life as normal.
Scarlett Johansson's new mystery boyfriend has been identified as Romain Dauriac.
The 'Hitchcock' actress - who split from boyfriend Nate Taylor last month - only recently began dating the French journalist after being introduced by mutual friends.
A source told the MailOnline that the 27-year-old actress has been desperate to keep her relationship with 30-year-old Romain - who is the former editor of French urban art magazine Clark, and is now the manager of a creative agency - under wraps since they met.
Both Scarlett and Romain are close friends with French tattoo artist Fuzi, who earlier this month tattooed Scarlett with a horseshoe and the message 'Lucky You', on her rib cage. Read More