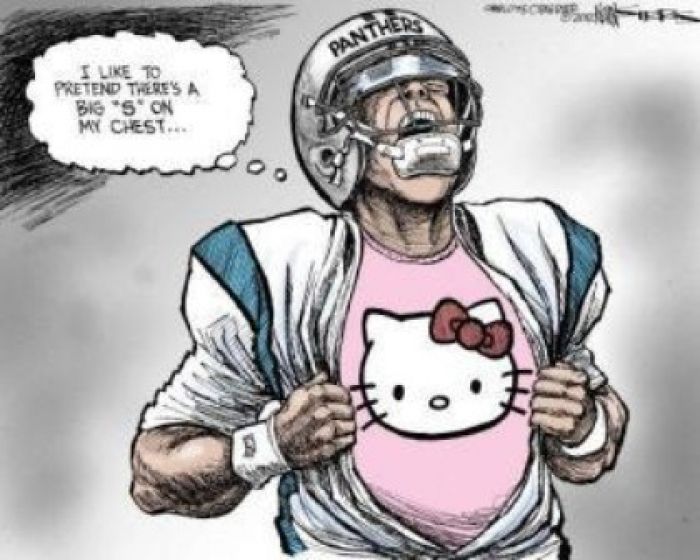 Kevin Siers/Charlotte Observer
The Charlotte Observer released a cartoon mocking Cam Newton's (unwarranted) touchdown celebration a few days ago, but is the cartoon itself warranted? Never mind the fact that the article was released days after the incident, Cam Newton is only starting his second season in the NFL and still has much to learn to become the best he can be for the Carolina Panthers.
Has Cam Newton lost Charlotte?
The second-year Carolina Panthers quarterback was the subject of a scathing editorial cartoon in Wednesday's edition of The Charlotte Observer. He's depicted performing his patented Superman touchdown celebration only to reveal a Hello Kitty logo on his chest.
The cartoon appears six days after the Panthers' 36-7 loss to the New York Giants. Newton was roundly criticized for emphatically celebrating a touchdown with his team down 23-0 in the third quarter against the defending Super Bowl champions.
Cartoon Courtesy Kevin Siers/Charlotte Observer