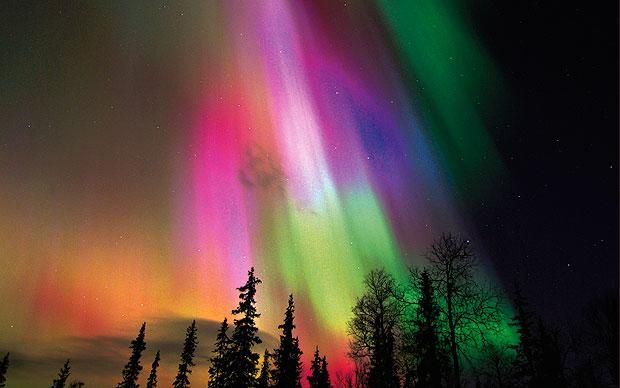 The Telegraph
As one of the seven natural wonders of the world, the Northern Lights are one of Earth's great sights that many want to see. Despite it being one of the world's most famous things to see, given the whereabouts in the extreme north, many never get around to seeing it. But with transport systems becoming far better and alternate holidays on the rise, it is becoming far easier and more luxurious to see Aurora Borealis. A great example of this are the cruises that are now available between costal Norwegian towns where you can experience the Northern Lights, for details visit the Hurtigruten website and find the most luxurious way to see one of the world's greats sights. But here are a few things to remember if you are planning a visit.
Camera
Capturing the Aurora Borealis on personal cameras is notoriously difficult. There are often different cameras and lenses required to capture them in their entirety. A popular and easy way of capturing the best images of the Northern Light patterns is to use an SLR camera that allows long exposures of ten to twenty seconds. Another idea to capture the sheer magnitude of the patterns is to use a fish eye lens.
Wrap Up
You have to remember that visiting the Northern Lights means braving Arctic weather. Although this can be surprisingly comfortable if you are prepared with the correct clothing. Using layers is the most well-known method to keep warm in Arctic weather as the body heats the air trapped in between but that is just to keep your core warm. Ensure correct headwear to trap the heat from your head and good gloves, socks and footwear are vital for hands and feet.
Tread Elsewhere
There are many towns along the northern coast of Norway that are well worth a visit. The city of Tromso is possible to set base for a few days and still experience the Northern Lights while enjoying the largest city in North Norway. Tromso is popular with music and culture as well as sport so it is well worth visiting one of many of the pubs and bars. Even further north is the smaller town of Hammerfest. A harbour town that is rich in history due to its strategic placing.
Remember
Visiting the Northern Lights is a once in a lifetime experience. But it is also one that is best taken in with your own eyes. No camera will be able to recreate what you capture with your own eyes. So take what photos you can with your camera, but don't forget to take in this natural wonder with your own eyes so you can remember it well.