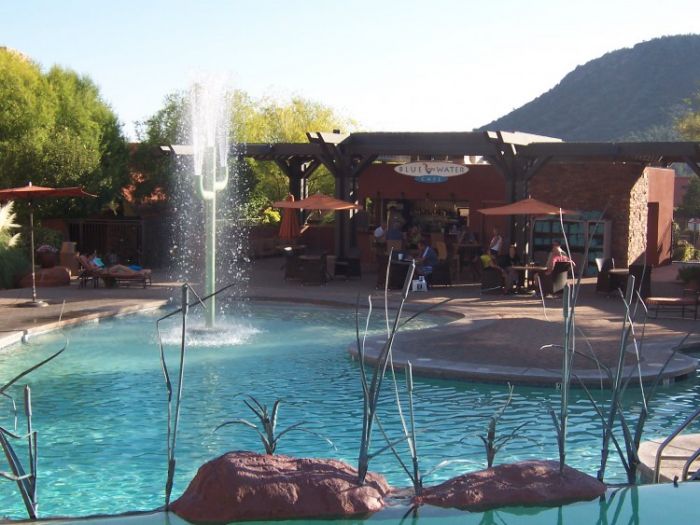 Deborah Wheeler
Seeing the Best of Sedona from the Hilton Sedona Golf Resort and Spa
The Hilton Sedona Golf Resort and Spa is Sedona's only full-service Spa and Golf Resort and a great place to start your Sedona exploration. The lovely setting, championship golf, fitness and spa center, and pools are a major attraction for guests, but it is truly the Sedona scenery and activities that draw visitors from around the world. There are several exceptional Sedona experiences available for those who seek out the best of Sedona:
· 1. Play a Round of Championship Golf: The Sedona Golf Resort is conveniently located adjacent to the Hilton Sedona Golf Resort and Spa, and, the Oak Creek Country Club is only a mile from the Resort. Winding around the spectacular Red Rocks, the course is a unique adventure, a wonderful combination of scenery and challenge.
· 2. Take a guided day trip to the Grand Canyon: Visit the Grand Canyon in a chauffeured vehicle or explore by helicopter. This destination is considered a wonder of the world for a reason and is a not-to-be-missed destination.
· 3. Visit the Sedona area wineries: Take a guided tour of the Northern Arizona wineries and experience the award-winning wines of the area.
· 4. Visit the Local Art Galleries: Sedona has long been considered an artist community and is a premier destination for art lovers.
· 5. See the best views: Land your plane at the Sedona Airport, have breakfast while watching the planes and helicopters, or watch the sunset from Airport Mesa. The ride up to Airport Mesa provides easy access to some of the best views in Sedona.
· 6. Take a Hike: There are more than 100 hiking trails in the Coconino National Forest. Get out and explore as many as possible.
Start your Sedona visit by booking a stay at the Hilton Sedona Golf Resort and Spa , then ask the concierge there to schedule your tours, book your Grand Canyon flight, set your tee time, and recommend the very best places in town. You are certain to enjoy your Sedona visit from beginning to end!