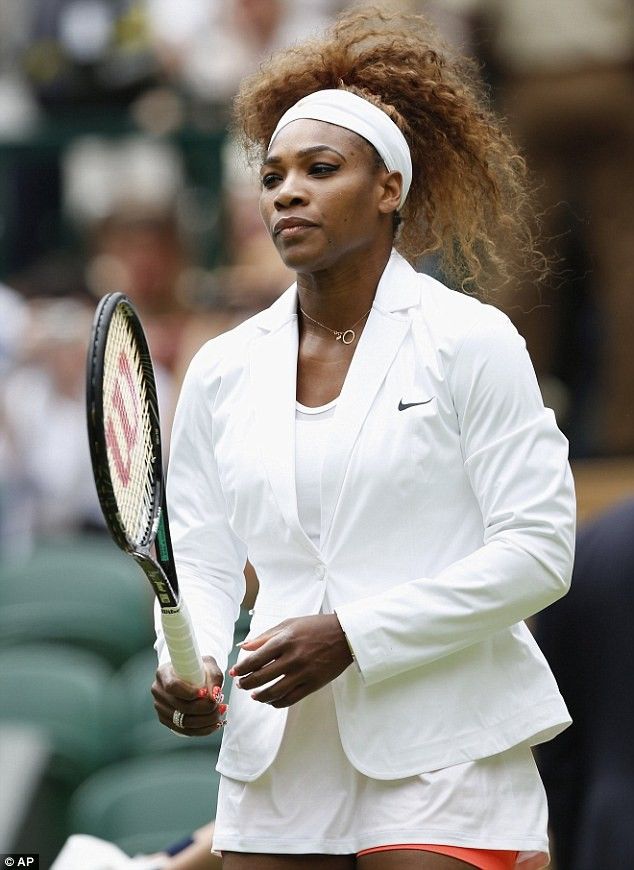 Image courtesy of AP
It isn't easy to look this good, and Serena Williams does it sweaty and in the middle of her serve. Wearing a charming outfit – a welcome change from the typically garish clothes tennis athletes are expected to wear – almost completely in white, and still finding time in her busy schedule to get her nails done, Serena shows that even at their sweatiest, a woman can look good.
While brightly coloured kit is allowed at many other tennis tournaments, Wimbledon is famous for enforcing its rule of only allowing players to wear white.
But stylish female competitors have been bending the rules by adding a splash of colour to their outfits via their nail varnish.
Serena Williams led the charge taking to centre court today sporting elaborately painted nails.
The U.S. defending champion modeled a different style on each tip including animal print, diamante encrusted and comic strip 'pow!' in shades of orange.
She also stretched the clothing guidelines by wearing orange shorts under her white skirt (the rules state a 'preference' for shorts to be totally white and a 'preference towards pastel colours'). (Read More)