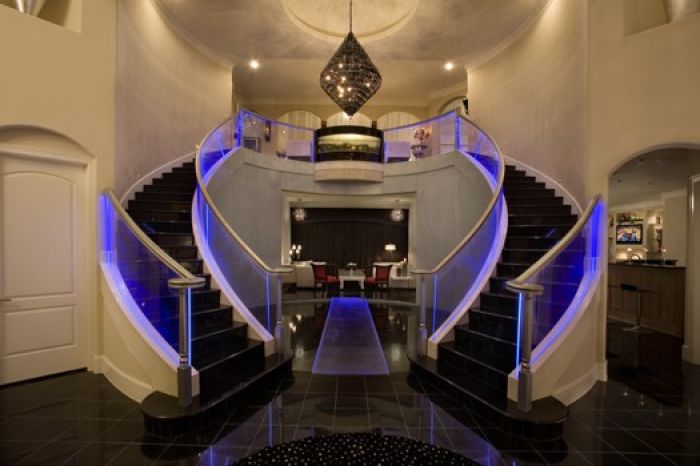 With the wealth of options out there how do you choose the right lighting for your home? Much depends on the function of the room and the impression you want to create. Whether it's a well lit bathroom or a lounge that needs to convey a variety of moods the right lighting is out there.

Lighting for mood
How a room is lit should be changeable depending on the mood you need at the time. Too dark a room is gloomy but great for watching a late night film. Soft light is perfect for candlelit meals. Too bright a light can feel clinical and jarring for eyes, but a bathroom must be bright enough to see what you're doing and help you wake up in the morning. For atmosphere you can't beat real flames, whether in open fire or candle form. Ideally you should be able to change the level of light in the room for different occasions.

While it's unlikely that you'll need architectural lighting unless you live in a castle or a beautiful old home, some outdoor lighting can be a lovely touch. Not just at Christmas, either; a few fairy lights can create a lovely atmosphere for summer parties. More permanent outdoor lighting on a patio or in a garden can help you make the most of the space in the summer, creating a natural home extension, or highlight the beauty of the season in Autumn and Winter while you watch cosily from inside.

Lighting to utilise the space

With the right lighting your rooms can easily live up to the functions you require of them and still be beautiful spaces to be in. Interior decorators generally state that a room should have 3 levels of light - high, medium and low. This might combine a ceiling light, tall lamps and down lit lamps for instance. A good way of adding mid level light is using spotlights on shelving or pictures to highlight personal touches. Don't forget to be aware of how natural light comes into the room too and bear it in mind when choosing lighting and window coverings. You may need to use net or blinds if the light is too bright at midday or choose brighter bulbs if little natural light reaches an office space.

Too dark or bright a room make it equally difficult to use. Ensure you're using the right wattage, especially if you've already moved to lower wattage energy saving bulbs and the right type of light fitting for the room. Bathrooms often benefit from spotlights, keeping the light even throughout. Spotlights or strip lights can be useful in a kitchen or other workspace. Rooms that get used for work or intricate hobbies would benefit from a halogen bulb in a lamp.

Lighting decoration, often an afterthought for many, is key to presenting your home in the best light (pun intended). Both for making the most of the space you have and for creating the mood you need in that space, getting the light just right is essential.


Maria John is a regular writer on home decoration and architectural lighting for a variety of design websites and blogs. She enjoys photography in her spare time.