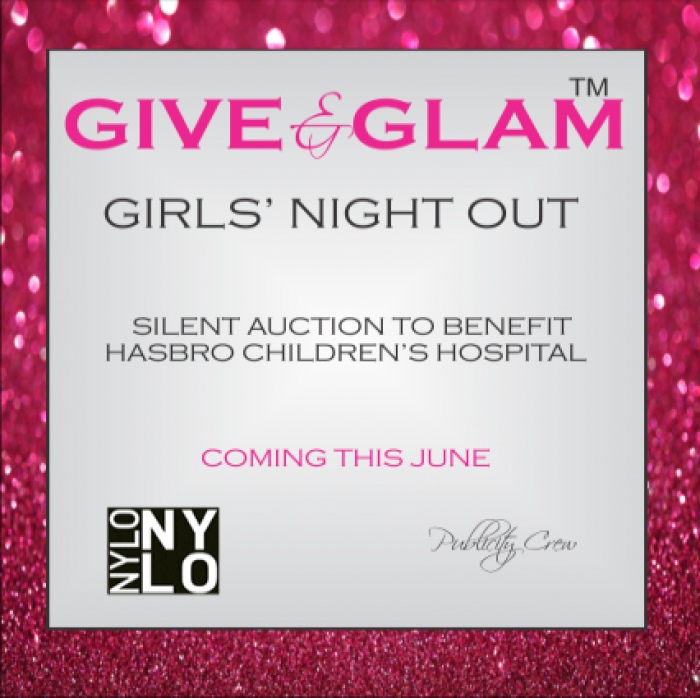 www.giveandglam.com
Providence, RI — Give & Glam Girls Night Out is currently accepting items for the silent auction to benefit Hasbro Children's Hospital. The first ever Girls' Night Out event, set for June 7th at NYLO in Warwick, is an exciting fashion and fun showcase event which highlights emerging designers and local entrepreneurs.
Tickets can only be purchased online at www.giveandglam.com
To learn more about sponsorships and donating silent auction items, contact info@giveandglam.com.