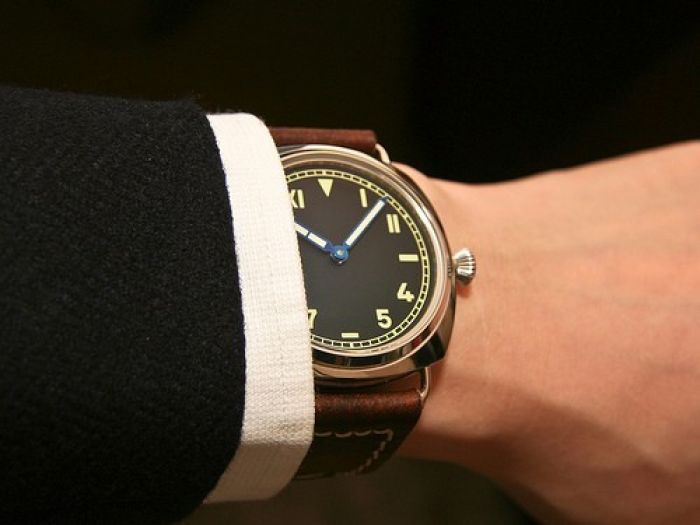 CC From Flickr
Buying a watch for a man can be tricky business. There are some absurdly over-the-top ones out there that scream ďIím wearing my wallet on my wrist.Ē But you also donít want his timepiece to be mistaken for a knockoff Rolex that goes for $50 on any street corner.
These six designer watches hit the sweet space in between: so nice theyíll get others to take notice, but not so ostentatious that people will smirk. These are the sort of watches a man can wear anywhere, whether he works a desk job in hospital marketing or outdoors at a nature conservancy.
New Omega Speedmaster 32105000
This stainless steel watch has a deployment buckle and a dial window made of anti-reflective sapphire. Itís water-resistant to a depth of 100 meters, and the dial is an elegant black. Omega is a great brand, too, and that means you can rely on this watch to keep ticking for years.
Zenith Defy Xtreme Titanium Tourbillon Chronograph Watch for Men - 96.0529.4035/51.M
With a pricetag of nearly $82,000, this is definitely not a first-date kind of gift. But for that high price, you get a watch thatís equal parts collectorís piece, work of art and even family heirloom. Incredibly, this watch functions without a battery and is powered automatically by the movement of your hand. Itís made of titanium and hesalite crystal.
Ebel Men's Silver Dial Classic Black Strap Watch †- 9120R41/6430136
At a price of $1,200, this watch is a bargain compared to the others on the list. But for that comparatively low price, you get a classic, understated watch that looks good with business or casual wear. The black strap is leather, and it has a pin buckle. The watch is water-resistant to 50 meters and has an analog display.
TAG Heuer† Automatic Carrera Chronograph Watch for Men - CV2A10.BA0796
For the man who canít get enough gadgets, TAG Heuerís polished steel watch is the perfect accessory. It costs $4,600, has a black dial, and a bezel made of black aluminum with tachymeter. Water-resistant to 100 meters, itís an automatic self-winding watch.
Panerai Radiomir Marina Composite Militare 8 Giorni 47mm - PAM00339
Made of the specially formulated Panerai composite, this watch combines function and style in a simple package. Itís chocolate-colored with a fixed bezel made of ceramic composite. Unlike most other menís watches, this watch is a manual wind, which gives it an old-school feel. And itís not cheap: $29,000.
Rolex Submariner Stainless Steel Black Dial Automatic Menís Watch - 114060
You donít need market research to tell you that classic Rolexes are always a popular option, and this watch marries style and substance with an attractive black dial and stainless steel band. It has a scratch-resistant sapphire dial window and is water-resistant to a depth of 300 meters. It costs just under $8,000.