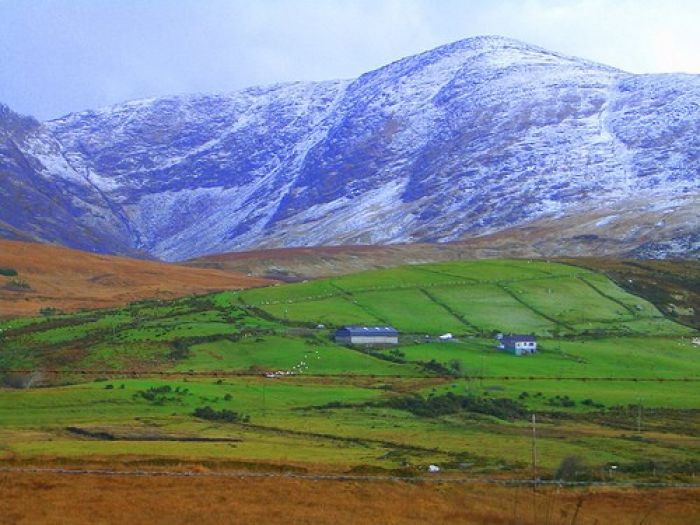 A huge number of Americans visit Ireland each year for its beautiful scenery, historic buildings and amazing nightlife. Of course, the downside of travelling is the expectation that you will bring home mementoes and gifts for your loved ones. Thankfully, Ireland has a plethora of wonderful and unique luxury gift options.
Make sure to seek out some of these gift ideas when you are next in the Emerald Isle.
Waterford Crystal
Waterford Crystal is world famous for its beauty and quality, and regularly graces the White House as the container for the traditional bowl of shamrocks presented by the Irish government on St. Patrick's Day each year. Crafted in Ireland, Waterford Crystal is a popular Irish wedding gift, with many young couples starting their life together with a beautiful crystal serving bowl, vase or set of glasses.
Irish Linen
Irish linen tablecloths, napkins and other homeware are always well received due to their extremely high quality and sheer beauty. They are generally considered too good for everyday use and are often brought out only on the most special of occasions.
Irish Tea
If you are bringing a gift to an Irish friend one thing they will be sure to thank you for is a box of Irish tea. Lyons and Barrys are the two big brands, and you will bring a tear to the eye of any Irish emigrant with this taste of home.
Alcohol
Ireland has more than just Guinness to offer. Bailey's Irish Cream, Jameson's Whiskey and local poitin are all affordable and delicious. These drinks make a great gift for alcohol connoisseurs, and you benefit from the likelihood you will be offered a glass yourself.
Cheese
Ireland has a strong and thriving dairy industry and is very proud of its many local artisanal cheeses. Dubliner cheddar has a sharp and intense flavor, while Cashel Blue is a real favorite with lovers of strong flavors. Many of these cheeses are available in standard supermarkets, meaning you have no need to seek out specialist cheese mongers.
Jewelry
While the golden torcs of the Celts are no longer worn on a daily basis in Ireland, the Irish still have a great love of fine jewelry. Claddagh rings and silver pendants with Celtic-inspired designs are especially popular, but make sure to keep an eye out for rare offerings. Connemara marble bead bracelets are unusual and beautiful, while pendants carved from peat-preserved bog oak are incredibly striking.
Whatever your reason for visiting Ireland, whether you are attending an injury lawyers conference, a personal injury attorney out for a well-deserved vacation, oran Irish-American trying to get in touch with your roots, make sure to pick up a few of these classic gifts.