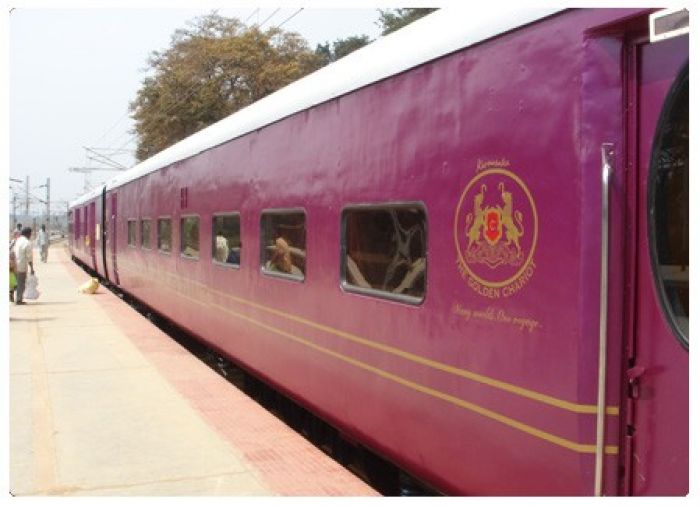 For global travelers, the royal history, medieval forts, palaces, ancient temples and natural foliage are some prominent reasons to visit India. Luxury train traveling in India is fast gaining momentum among the overseas travelers as they are outfitted with varying degree of modern comforts and state of the art facilities and covers naturally and culturally rich destinations in the shortest possible time.
Indian luxury trains epitomize the cultural heritage of India and the royal lifestyle of the former Indian maharajas. These trains are tantamount to a five star hotel in terms of facilities & services offered. Currently there are six luxury trains running in India- Palace on Wheels, Golden Chariot, Deccan Odyssey, Royal Rajasthan on Wheels, Indian Maharaja and the latest Maharajas' Express. In this article, I am writing some handy tips for travelling aboard Indian luxury trains.
Keep all your travel documents in order
This is a basic necessity if you are travelling to a foreign land. All the necessary travel documents such as passport, visa, air ticket, insurance and train ticket, since you are travelling on board a luxury train. It is advised to keep all the documents in a separate folder so that they won't jumble with clothes and accessories. Also keep two to three attested photocopies of each document in your bag.
Pack clothes as per the different occasions
All the aforementioned six luxury trains cover different destinations during the course of 8 days and 7 nights journey. Therefore, it is very important to keep appropriate clothes in accordance with the weather and climatic conditions. Except for Deccan Odyssey and Golden Chariot, all other luxury train tours require you to pack warm clothes. For Deccan Odyssey and Golden Chariot, make sure to carry swimwear with you as the itinerary of these two trains includes a visit to the Tarkarli and Poovar beach. These luxury train trips also include lunch/dinner in a five star hotel at some destinations and for that it is mandatory to wear smart formal clothes.
Pre & Post tour accommodation
The facility of pre and post tour accommodation is not included in the tariff of any Indian luxury train. But it is recommended for the guests to book at least one day accommodation before and after the luxury train journey, as it may happen that the train might not depart on the scheduled date due to any unforeseen reasons.
The above mentioned tips are quite handy from the perspective of pre-journey preparations for a luxury train tour in India. If all these points are well taken care of, a memorable trip is guaranteed.
Author Bio: Ashish Gupta is an avid traveler and likes to share his views and experiences. He offers comprehensive information on a range of topics which include when, where and how to travel along with assisting you in finding best deals for holidays in India. His area of expertise includes luxury train travelling, beach holidays,Agra Hotels, Mumbai hotels and Delhi hotels.