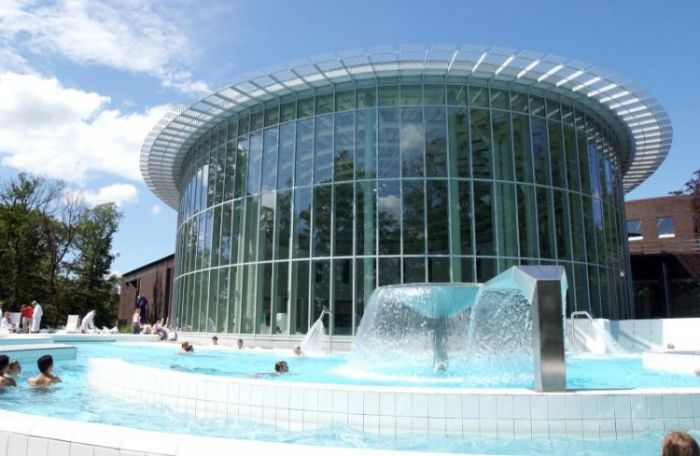 http://www.entree-gratuite.be/
Although it is a small town in Liege province, Spa is known everywhere and by many. Reasonably, it is here the term of spa as water and balneology treatment has originated, and at present is likely to be synonymous with luxury and fabulous recreation. Furthermore, thermal springs of Spa have been known since the ancient times, as the very first to employ curing effects of their water were Romans. How this resort advanced later and what legendary figures contributed to Spa's attractiveness as both health resort and travel destination, one might learn in the following paragraphs.
Staying Luxury of The Course of History
Aquae Sepadonae – that was the name given to Spa by Romans, who eventually passed the baton to medieval kings and emperors from the entire Old World. In the 14thcentury Spa became full-featured resort, which also traded thermal springs' water to all the corners of Europe. By the way, it is also supplied and highly estimated to date in Denmark and the UK. The bottled water manufacture in Spa's surrounding is opened to public visitors and tourists daily.
Reasonably, numerous royals turned to Spa during the following centuries; local guides name Louis Joseph, Prince of Condé (France) and, notably, Peter the Great. At the order of the latter there was a memorial board put in Spa, featuring emperor's' gratitude and appreciation of local healing waters. Nowadays, Spa has not lost its popularity amongst celebrities, who attend both balneology resorts and complexes and various events and beauty contests arranged regularly in Spa.
Resort-Town
Thermes de Spa is a true image of the entire town, as it is a cutting-edge resort, offering wide range of spa and health services. It covers a great area, and the resort's management dotted it with multiple facilities, aimed to create a real fest day of soul and body for every visitor. It is here one can find several swimming pools, Turkish Baths, Jacuzzi, mud pools and therapies, relaxation exercise, and, of course, qualified stuff to consult.
Admittedly, dozens of resorts, both small and big, pepper the area of Spa, each presenting the list of therapies and spa procedures. Although the choice is wide, it is Mother Nature that invests harmony and calmness in recreation. Mountainous hills and forest paths, tangling on Spa outskirts, are great to wander and rest from city routine and urban noise, or simply if getting tired from alternate massages and therapies.
Sightseeing
Spa also lures with a number of cultural attractions. Besides the main street of Rue Gеrardy and the 18thcentury City Hall, one can be alerted by the first casino in the world, which was launched in 1763 at the order of prince-bishop of Liege; Laundry Museum, displaying the history of washing techniques and methods and soap production; the pavilions of Leopold II Gallery, etc. For many Spa is also famous for Belgian Grand Prix (a part of Formula One races): in its vicinity the route of Spa-Francorchamps takes place, thus drawing attention from all over the world to local allurements during the race.
www.f1i.com
Circuit de Spa-Francorchamps
by Golfhunter Septime, Flickr
Spa View