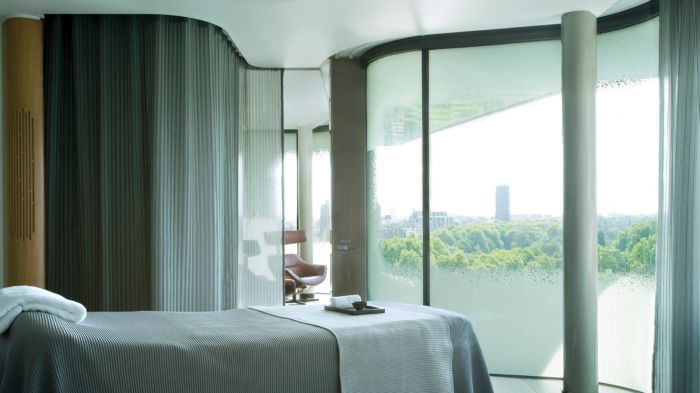 Photos Credit: Four Seasons
Spending a day in a spa hotel in your home town is like a mini holiday, without the stress of the travel or the jet lag. The Four Seasons London at Park Lane is located in the prestigious Hyde Park area. On the 10th floor not only will you find a haven of luxury and wellbeing, but also gorgeous views across the park, tree tops and the historic city landscape, even more glorious for us, as it was a hot summer's day.
I was here to experience an exclusive 80-minute signature treatment, created by The Organic Pharmacy, and designed to take away the stresses and strains of demanding day-to-day life. The Sky suite, where my treatment took place, offered floor-to-ceiling windows, and provided the ultimate relaxation experience, bathing the room in natural light. I rested on a heated bed as the therapist began the ritual.
Starting with a gentle aromatic foot soak, she then scrubbed my body with an exfoliation mitt using an organic bamboo and calendula body scrub made by The Organic Pharmacy to cleanse and clear my skin, and ended with a stress-relieving back, neck, shoulder and scalp massage using a divine signature body oil. My body felt so smooth and soft as I washed the scrub off. I have a passionate love for The Organic Pharmacy products, founded by Margo Marrone who started the business out of her love of homeopathy and desire to give women a healthy way to take care of themselves,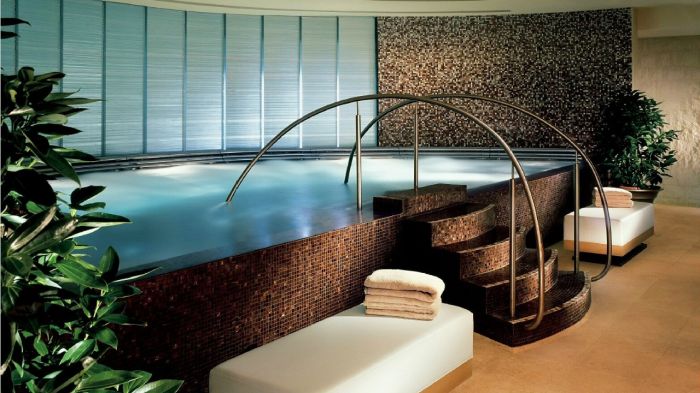 After the 80-minute treatment I was joined by a friend and we spent a couple of hours relaxing in the whirlpool, sauna and steam room. It's quite a small spa by Four Seasons' standard and is separated for men and women. The sauna offers some of the best views so if you can't stand the heat it's worth going in there just for a peek through the window.
The rest of the afternoon was spent on the balcony in the relaxation room, where we had lunch—a bento box full of Asian delights, coffee, and a detoxing juice.
A lovely surprise at the end was a plate of strawberries dipped in white chocolate and the word "enjoy" decorated across the plate. A reminder to enjoy life, the view, the sunshine, friends and all the opportunities that life presents.
Treatments available at the Four Seasons Spa include manicures, pedicures, Reiki, body wraps, massages and facials. There are also a range of packages to choose from including the Hyde Park Awakening treatment which takes 80 minutes and costs £175 (approx. $233 USD).