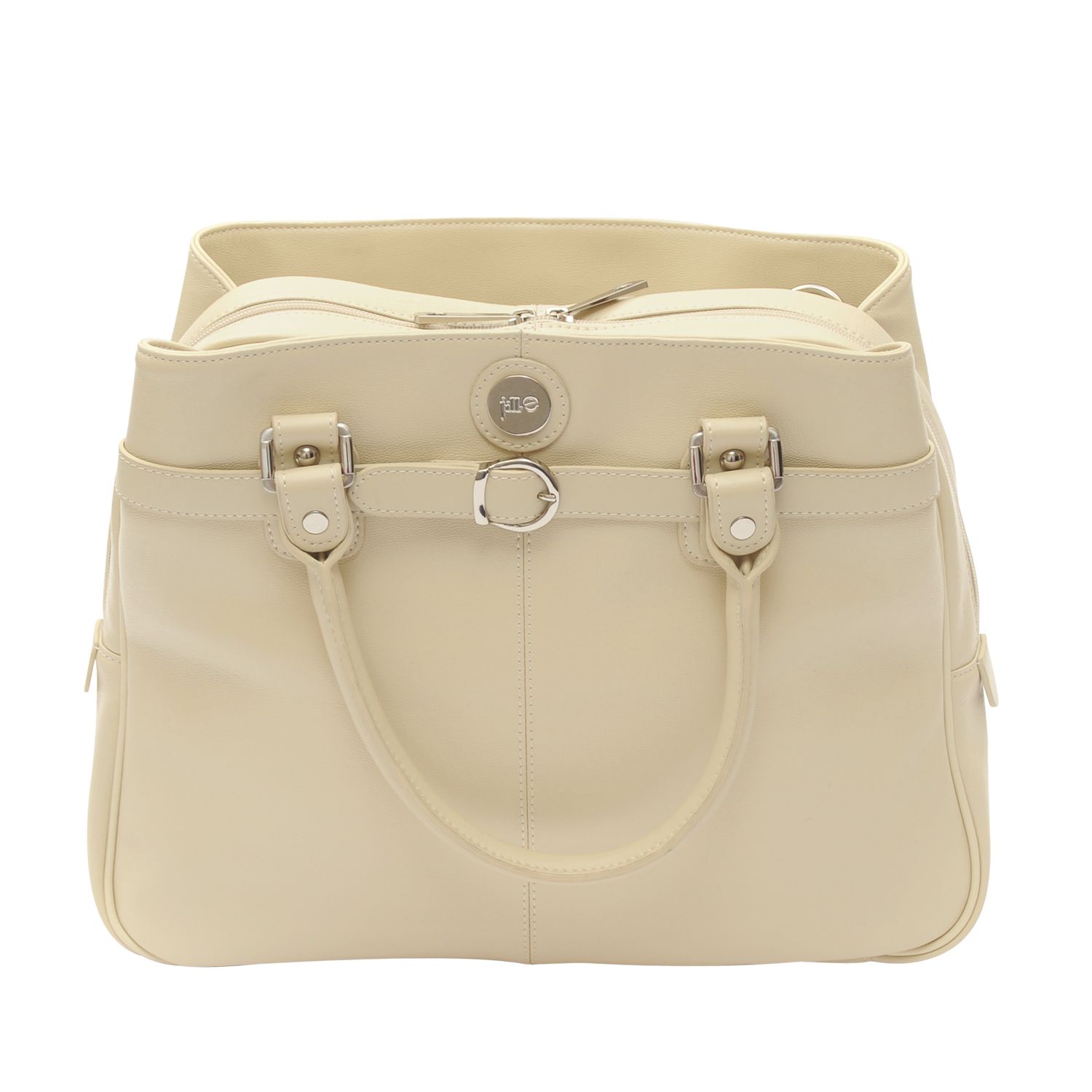 Jille
Once the warmer weather gets here, everyone lovers a great pair of flip flops but there are the cheap kind that you toss away each year and then there are the comfortable ones like Alegria Shoes' Tangoh. The flat sandal is so super comfortable that you won't even need to break them in. The black leather, cork and memory foam to conform to the shape of your foot provide a comfortable cushion while the top embedded beading offers just the right amount of style to any outfit.
If you are always on the go and spend even more time on your feet than you wish to admit, it's time to think about compression socks. Vim & Vigr's comfortable socks offer just the right amount of pressure to your legs to keep them energized throughout the day. Not only will they reduce swelling but they prevent it from happening and they are so comfortable they can be worn every day to enhance the natural pumping of blood from the legs to the heart.
When it comes to getting organized, it's important to find a travel bag that's right for you. We love Jill-e Designs Career Bag in Vanilla. The weather resistant traveler is large enough to carry all of your basic electronic essentials, including a latptop, iPhone or iPad. There are spacious compartments for documents, notepads, and other personal belongings as well as an inside zipper for passports and other important papers.
When it comes to style, Ann Taylor always seems to get it right and their new springtime collection is no exception. Right now, we are loving the beautiful Expandable Crossbody Bag. This gorgeous style is the perfect accompaniment for springtime with its light tan and cream colors with an embossed snakeskin print leather front for a touch of elegance. There is a long 44-inch shoulder strap that can be easily removed so it turns into a clutch. The interior of the bag features two separate pockets with double zip-top closure so you can easily keep items separated.
To finish of your new stylish look, we recommend Soft Surroundings' Seafarer Sweater over a comfortable pair of leggings. The gorgeous and comfortable sweater has the beautiful hand-knit look and has three-quarter length sleeves for those lingering cool days. The ribbed neckline was designed for added comfort and fashion while its loose fit makes it perfect for lounging. Most of the products, including the bedding and home products, are designed in Soft Surroundings' design studio in St. Louis for women of every age. Some of the stores even offer a private Renewal Room where beauty specialists give facials, waxing, brow shaping and massages.
To get rid of the winter blues, it's time to beautify and get hydrated with eraclea's Extreme Body Cream. This rich formula hydrates and repairs dry, damaged winter skin. After just one application, our legs felt softer and itch-free. The luxe cream was quickly absorbed into our rough skin and was smoothed by the shea butter, jojoba and antioxidants, which provided for added hydration and smoothness.
Another must-have for springtime beauty is eraclea's Smooth and Firm Body Sculpting Cream. We applied right after the body cream to promote circulation. The cream smells so good made withmineral rich seaweed, herbal extracts, essential oils, moisturizers high and anti-oxidant. When smoothing on, be sure to apply with a gentle massaging motion to stimulate the body's natural circulation of the lymphatic system and skin's overall healing process. This is the first step to your new fresh springtime look.
Vim & Vigr
Jill-e Designs
Ann Taylor
Soft Surroundings
eraclea
eraclea