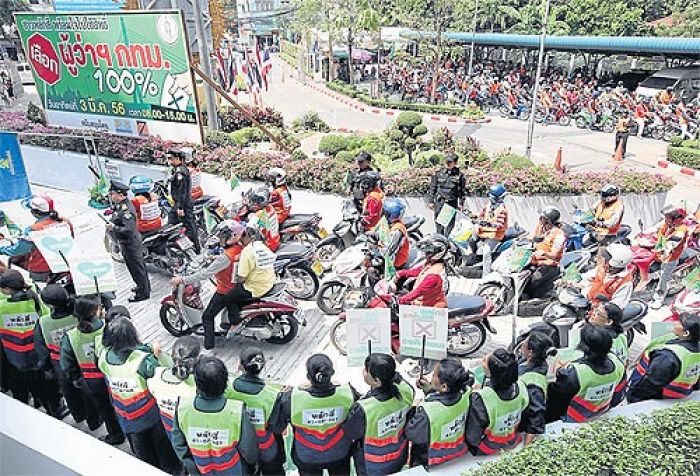 Pattarapong Chatpattarasill
As the number of stray dogs has grown to an astonishing 700,000 in Bangkok, someone has finally stood up for them. An official who is running for office said that if he were elected into office he would establish a fully operational center to aid the dogs who are in need of a shelter.
 
City Hall should provide shelter and take care of the abandoned animals, four candidates told a debate yesterday.
Pheu Thai candidate Pol Gen Pongsapat Pongcharoen joined three independent contestants _ Pol Gen Sereepisuth Temeeyaves, Kosit Suvijjit and Suharit Siamwala _ in a debate at Chulalongkorn University's faculty of veterinary science.
The candidates were invited by the Foundation for Stray Dogs to present their views.
Aritouch Rodniran, foundation chairman, said Bangkok had more than 700,000 stray dogs.
Pol Gen Pongsapat said the capital would have a fully equipped centre for stray dogs if he was elected. The centre would include an animal hospital and training facilities for strays.