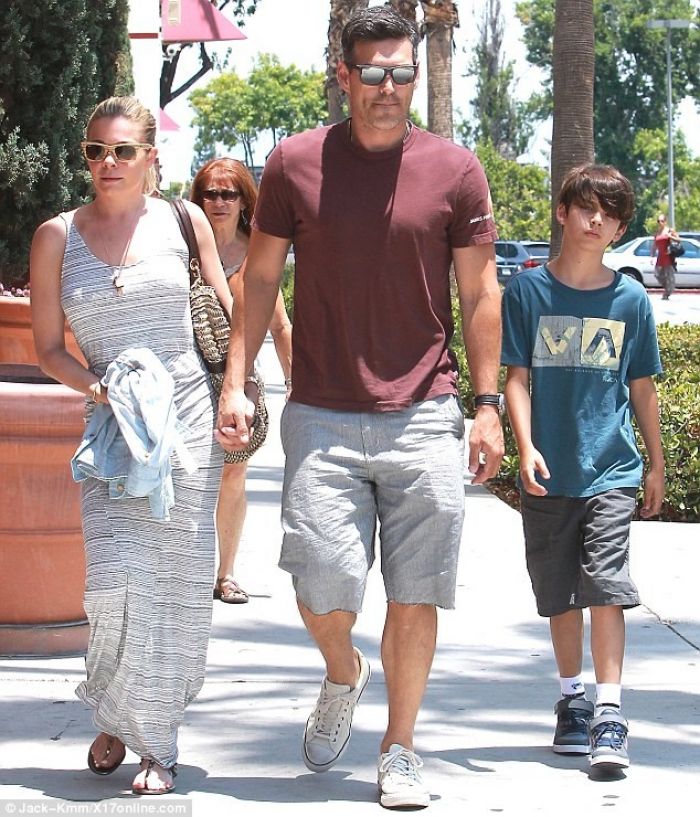 Jack-Kmm/X17online.com
If there's any doubt left in your mind that the summer fashion season will be a stripes-positive affair, just check out LeAnn Rimes' dress. It's the perfect microcosm of the new season: black and white, striped, and fitted for absolute comfort. With the promise of one of the hottest summers to date, not to mention a nice aesthetic, this is the future you can expect to see this season.


LeAnn Rimes and husband Eddie Cibrian braved high temperatures on Saturday as they took son Mason to a Southern California mall to beat the heat.
The family hit up a mall in Calabasas in northern Los Angeles County where the temperature exceeded the 100-degree mark as the region dealt with a serious heat wave.
The 30-year-old country singer kept cool in a light grey sleeveless maxi dress which showed off her gorgeous - and curvier - figure.
LeAnn had her blonde hair pulled back in a ponytail and also sported a pair of dark sunglasses. (Read More)