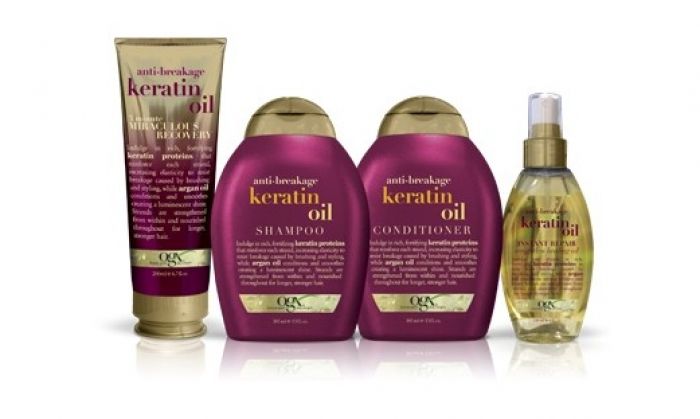 OGX
With Valentine's Day right around the corner, don't you want to cozy up to your significant other looking and feeling your best? Here are our picks for some new hair products for both him and her:
For women:
We love the strengthening power of OGX's anti-breakage Keratin Oil collection. We all know the benefits of Keratin in straightening but what you may not realize is that when used daily, it can increase elasticity to prevent split ends and fly aways and reduce breakage. What more could a girl ask for? The shampoo and conditioner also containsargan oil to not only furthercondition but smooth the hair, resulting in a stronger, healthier shine.
For men:
If your guy has a touch of gray hair, he may want to start using Philip Kingsley's Pure Silver Shampoo & Conditioner. This line contains hydrolysed wheat protein for softness, an optical brightener to make the hair brighter and violet hues to reduce the appearance of discoloration. After just a few washes, his hair will be looking brighter, healthier and shinier.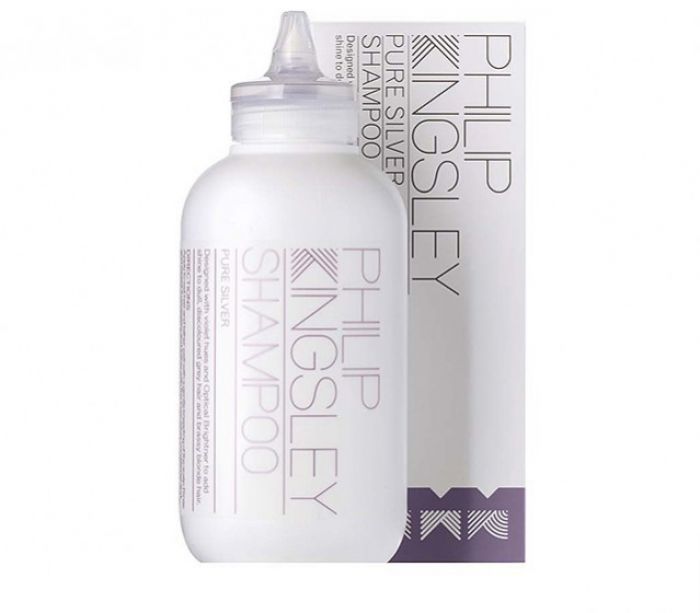 Philip Kingsley