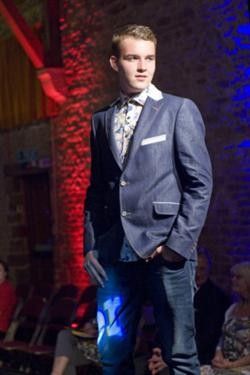 Northampton-news-hp.co.uk
Kicked off on June 21st, a free fashion show put on by the Wellingborough Business Improvement District shined some light on the promising up and coming generation of fashion designers. Ranging from business friendly to haute couture, the Wellingborough exhibition had a wide variety of designs and styles that indicate a healthy future for fashion.
A FASHION feast showed off Wellingborough's young designers in a free fashion show over the weekend.
Models took to the catwalk to showcase the latest trends and styles at the event which celebrated the town's fashion retailers.
It was kick started at a special VIP event on June 21 by budding young designers from Wrenn School who paraded their own designs straight from the classroom.

One of the pupils, Joyce Harris, 13, said: "We never get to show our creations off to other people – being at the fashion show was a great opportunity." (Read More)