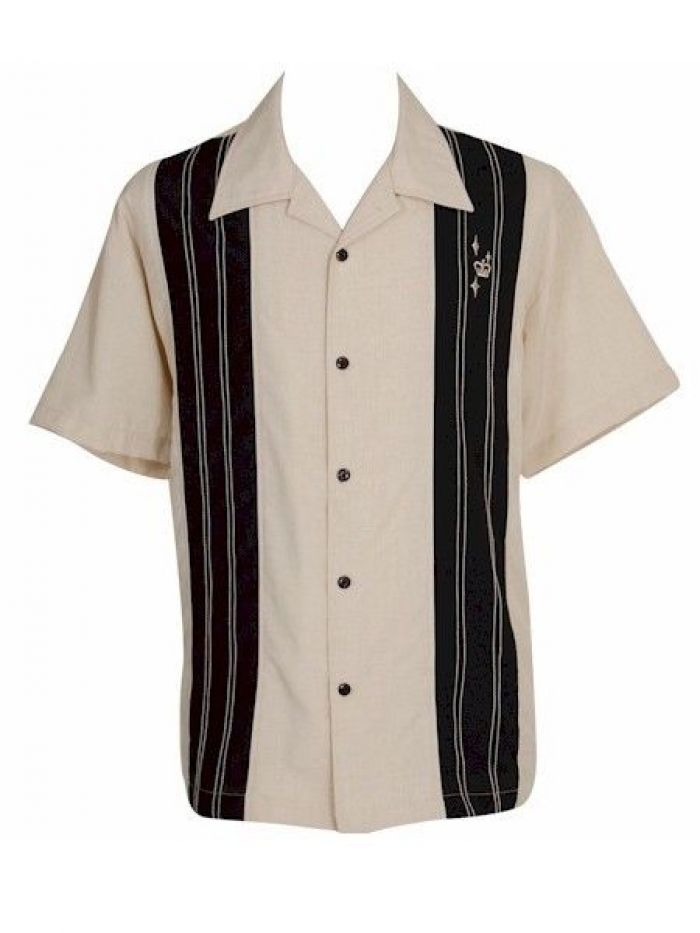 Bowling Concepts
Tony Soprano is certainly a foreboding figure but he is also a stylish one and if anyone is responsible for helping to bring the humble bowling shirt into the mainstream of fashion, it is certainly this fictional Mafia Don. Tony Soprano, superbly played by James Gandolfini, is an icon of modern television and the Sopranos remains one of the most popular and talked about television shows of the last decade. Turning our attention to the style of the head of the Soprano family, it is impossible to ignore one of the staples of his wardrobe – bowling shirts.
The Sopranos had many great characters within its ensemble cast and most of them weren't averse to wearing the odd bowling shirt or two but it was undoubtedly Soprano himself who pulled this look off with the most panache! Take a look at some of the great shirts the big man himself has been donning (pun intended) during the various different series of the Sopranos:
If you've got it in mind that you'd like to try and replicate Tony Soprano's style with your own bowling clothing, you'll be pleased to hear that there's no shortage of options when it comes to bowling shirts for men! Take a look at some of the shirts below and I'm sure you'll agree that some of these definitely wouldn't look out of place on Tony Soprano whilst he sits in the Bada Bing or outside the Satriale's deli popularised in the programme!
All images of bowling shirts courtesy of www.bowlingconcepts.com