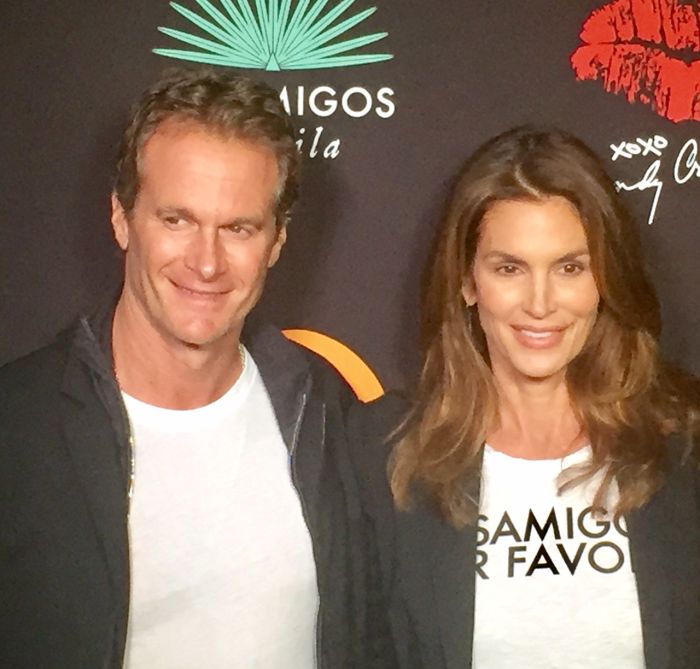 Photos Credit: Jill Weinlein
Recently, the red carpet was out in front of Umami Burger Santa Monica awaiting the arrival of supermodel, fashion icon and businesswoman Cindy Crawford and her celebrity husband Rande Gerber.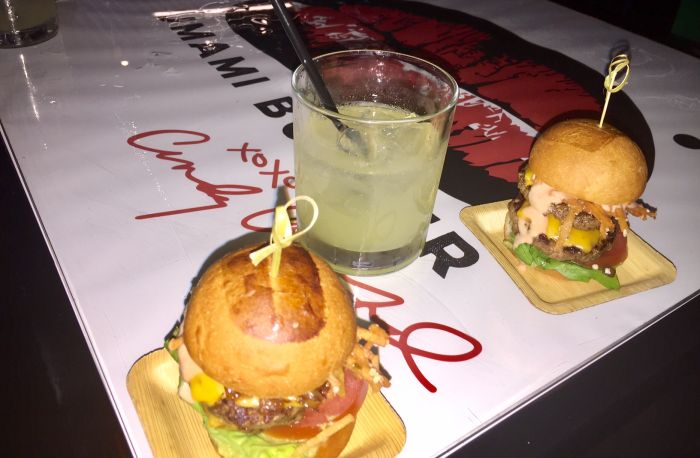 At a private, invitation-only event for 200 guests, celebrities, journalists and Sbe executives unveiled the Cindy's Casa Burger and Rande Gerber Casamigos Tequila margarita and cocktails.
Sam Nazarian, Founder and CEO of Sbe collaborated with Crawford and her husband to create an epic burger and cocktail pairing. He told the guests, "Cindy is not just an incredible businesswoman, she's also extremely generous and caring. She has created an exclusive Artist Series Burger for Umami to help support pediatric cancer research." We learned that Cindy's younger brother was treated for leukemia at the American Family Children's Hospital at the University of Wisconsin. "It's near and dear to her heart," said Nazarian.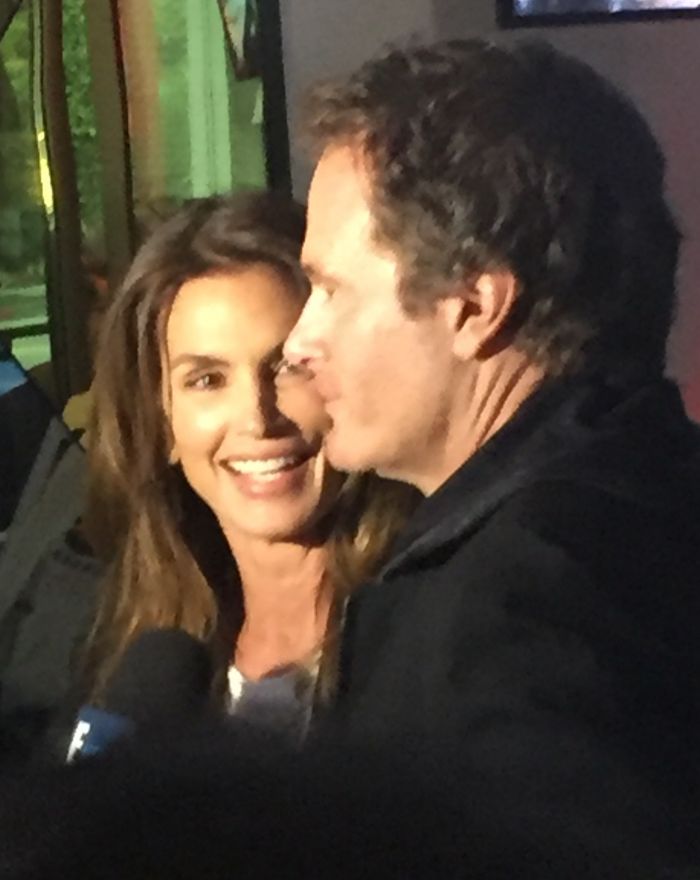 Biting into the burger I immediately noticed the bold and spicy flavors with two jalapeño-studded beef patties. It's topped with crushed avocado, butter lettuce, oven roasted tomato, miso-mustard, caramelized onions, American cheese, and house spread. There are tortilla chips to give the burger a chilaquiles essence, especially with the salsa brava and sprinkling of queso fresco.
This burger pairs well with Rande's Spicy Margarita, made with his own Casamigos Blanco tequila, muddled serrano peppers, fresh lime juice, orange juice, and house-made simple syrup. What makes this margarita unique on top is an infusion topped with Xicaru Mezcal and Cointreau foam. A thinly sliced serrano pepper rests on top.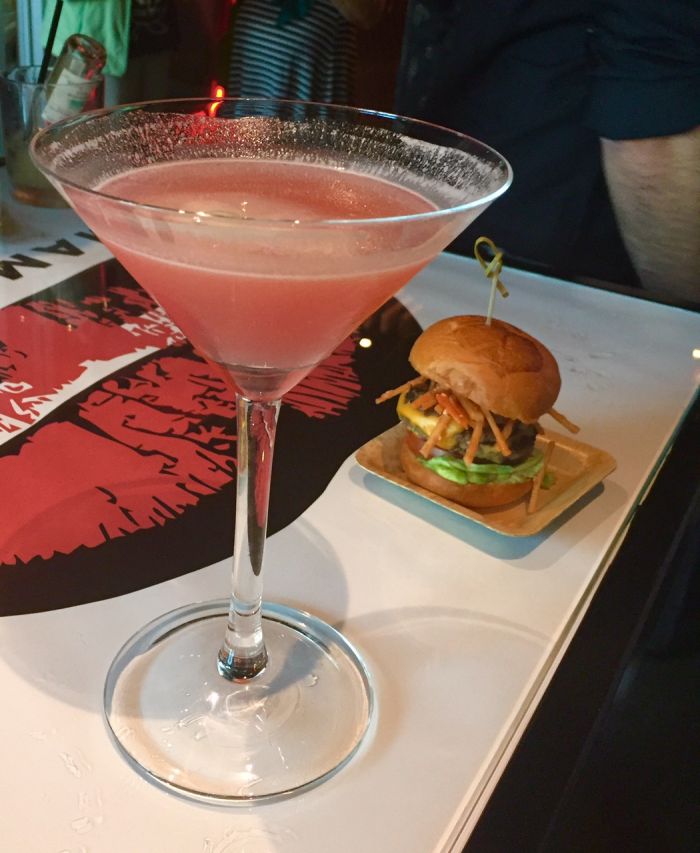 Cindy shared with journailists that she grew up in a small town in the Midwest, and loves classic American comfort food—like cheesburgers. Her husband's Casamigos premium tequila inspired the flavors in her signature burger.
Cindy's Casa Burger and Rande's Spicy Margarita are available at participating Umami Burger locations nationwide from March 17 to May 12, 2017. Sbe will donate $1 from the sale of each burger and cocktail to benefit American Family Children's Hospital to help fund the "Fighting Cancer So Kids Won't Have To" campaign.
Umami Burger is scheduled to open their first restaurant outside of the U.S., in Tokyo, spring 2017. Also in the development pipeline for early 2017 is a new location in New York City and redesigned Umami Burger at The Grove in Los Angeles.