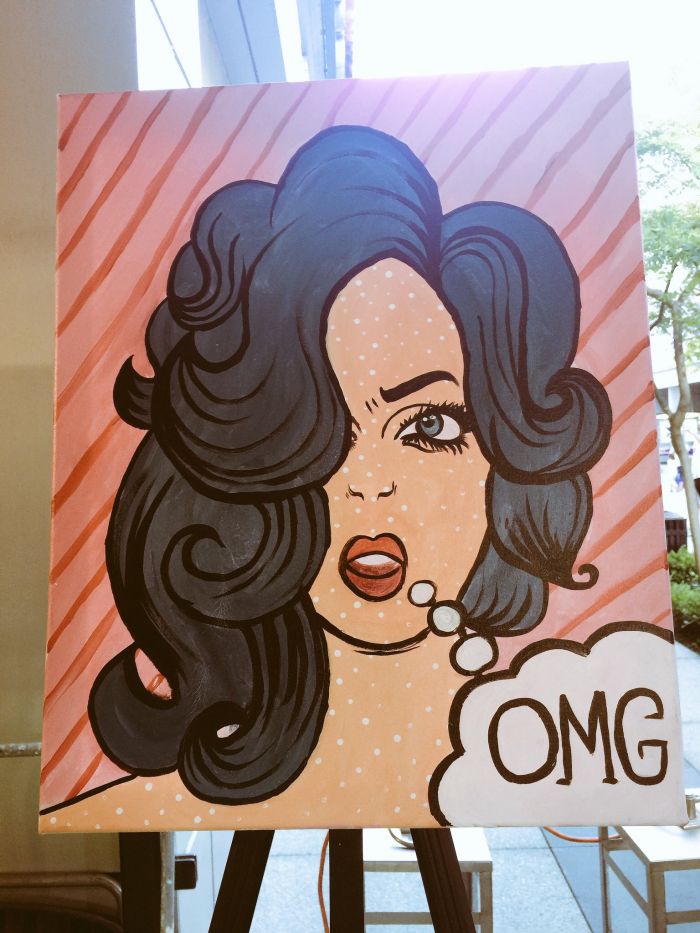 Photos Credit: Jill Weinlein
For those who enjoy exploring their creative side, Paint Nite offers multiple locations throughout the United States to inspire foodies to eat, sip a cocktail and apply their artistic talent to a white canvas. Even if you have never picked up a paint brush, the highly trained instuctors offer step-by-step instruction and encouragement. At the end, participants get to take their masterpieces home.
Recently my daughter and I attending a Paint Nite Los Angeles at Katsuya Restaurant at L.A. Live. Though it was a Monday night, the front outdoor patio had over 50 men and women sipping cocktails with clever names like the Samurai, Geisha Lips and Burning Mandarin. Katsuya servers strolled around the long tables filled with blank canvasas, taking sushi and sashimi orders while delivering carafes of sake and soju with little delicate cups.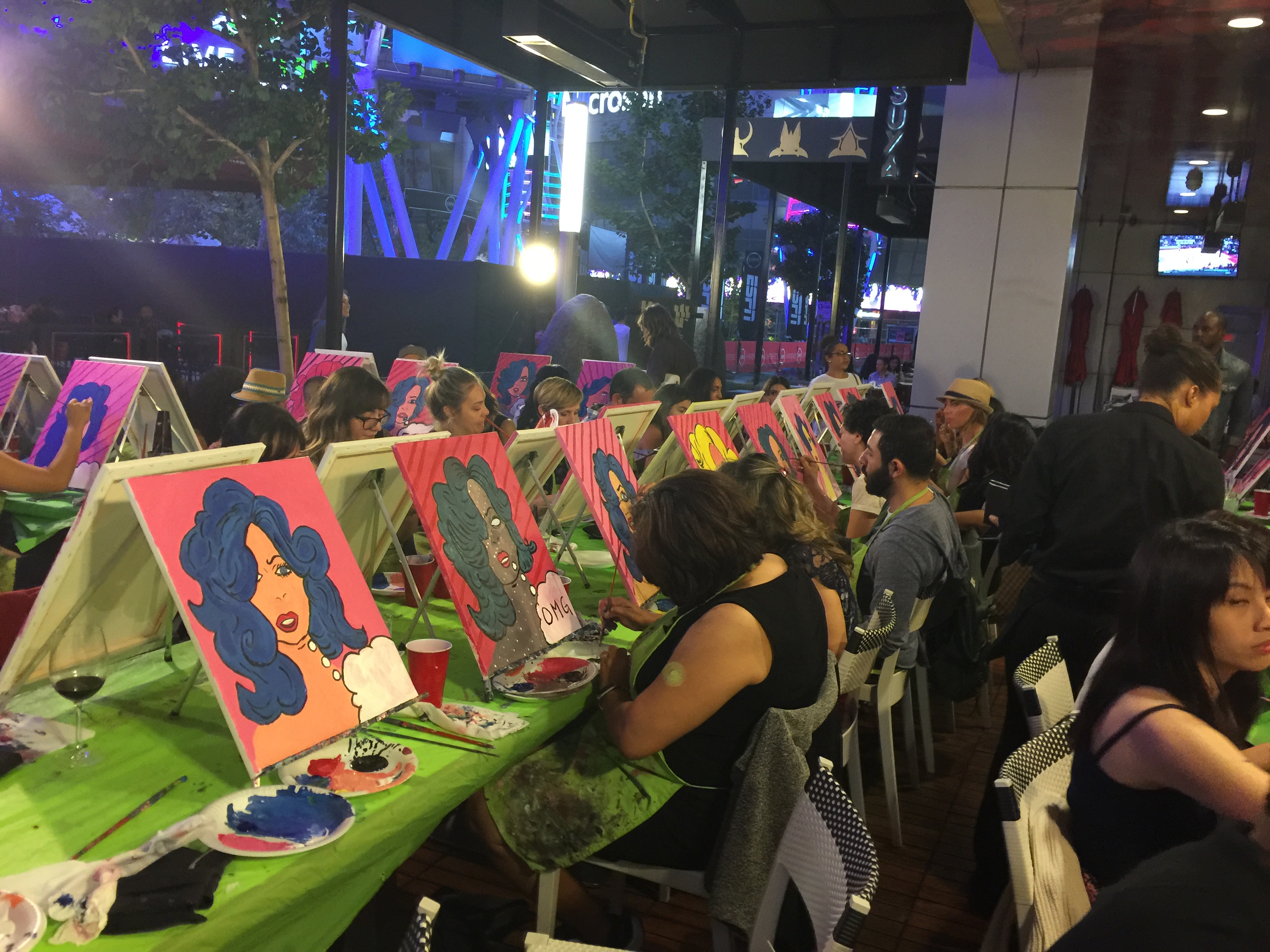 Jill Weinlein
We met our instructor Jose Gonzalez and his assistant Conner and learned that both have been drawn to art since they were young. Gonzalez majored in art with an emphasis on drafting and architecture. After serveral years of working in the business world, he decided to become a visual artist. While taking classes at the Otis College of Art and Design, he cultivated a background in drawing and digital media. His paintings and photography are exhibited at art shows across the nation, including the Santa Fe Springs Art Festival.
Throughout the two hour session, Gonzalez led participants through a step-by-step process, inspiring us to add our own creativity. With a five color palette, Gonzalez taught us how to blend colors like a pro. Connor took photos of guests to post on the Paint Nite Facebook page, and guided new artists with helpful suggestions. Some of the locals and tourists strolling around L.A. Live stopped in front of Katsuya to watch us paint!