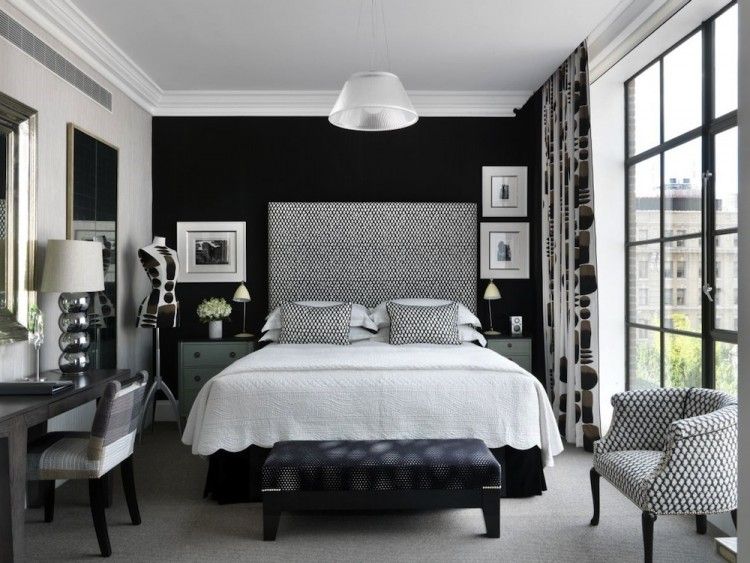 Crosby Street Hotel
New York is full of stylish, modern boutique hotels, with SoHo being a particular hotspot at the moment. Of the many offerings, two standout hotels top the list for favorite boutique hotels.
Crosby Street Hotel
Adding a more luxurious and elegant touch is the Crosby Street Hotel from London-based Firmdale Hotels. Welcomed by bold colors and fabrics throughout, and striking art features in the lobby, the 86 rooms and suites continue the Firmdale signature: a chic, elegant aesthetic with design quirks thrown in to keep things interesting. As is often the case with hotels, luxury is in the details, so the property features space to store luggage out of sight, powerful showers, large beds and sockets next to the bed for phone charging within reach. High ceilings and huge metal framed windows with views of loft-style apartments from the room offers the ultimate New York SoHo experience.
Soho Grand Hotel
A more classic option is the Soho Grand Hotel, which opened in 1996. This sophisticated, urban retreat was a big catalyst for the hip hotel scene that SoHo boasts today. The 353 rooms and suites that tower 17 stories high are cool and comfortable, with a hard and soft design that mixes industrial metal with heavy velvet and vaulted ceilings. If you like to travel with your pets, then the Soho Grand is the hotel for you. It has recently opened a dog park to offer the five-star service to your four-legged traveling companion.
The joy of this property is that it blends the polished and upscale with the modern and trendy, reflected in the wide selection of excellent hotels on offer
Soho Grand Hotel
Crosby Street Hotel Lobby
Crosby Suite 1106
Soho Grand Deluxe King Room
Soho Grand Hotel Exterior