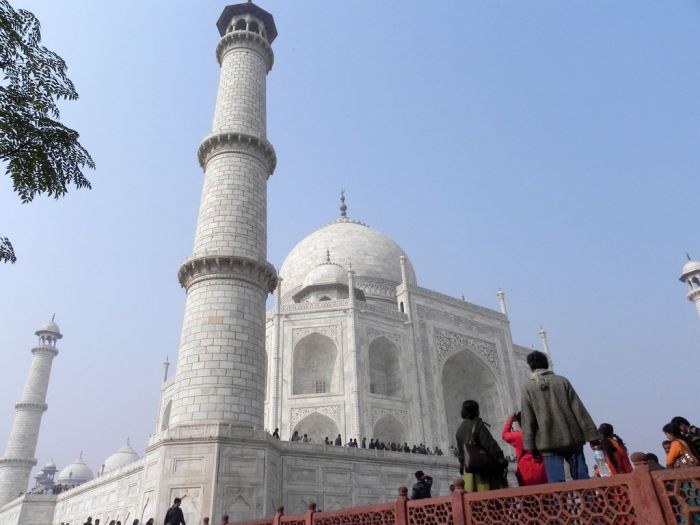 Nikhil Chandra
Arguably one of the most popular and exciting tour circuits in India is the golden triangle comprising of Delhi Jaipur and Agra and I am indeed lucky to have travelled to all of them and residing in one of them that is Delhi.. Be it the rendezvous with the rich heritage, culture or majestic monuments and ruins, these destinations are the walking gallery of the grandeur and diversity of the Indian civilization. This post of mine is dedicated to Agra, renowned across the world as the home to iconic Taj Mahal.
Home to 3 UNESCO World Heritage Site, Agra is one of the most popular tourist destinations in India and an important stop of the golden triangle tour. A stopover in Agra might bamboozle you with its cacophony, chaos and congestion. Travelers from foreign country should be prepared for incessant pestering by touts I guess it's a bane which comes with being famous and iconic same as in the case of celebrities who are hounded by paparazzi.
Travelers who come to visit Agra normally get to see the extremes and so their reaction also varies from one extreme to other; either one hates or one just love it. On one hand there is the anarchy on the streets, shop and whole city and on the other there is a sense of grandeur, awe and calm as one stand close to the Taj Mahal, a spectacular poetry written in pure white marble which leaves you speechless.
Taj Mahal was erected in memory of Mumtaj Mahal, wife of Mughal emperor Shah Jehan and is considered to one of the greatest symbol of love. The mausoleum is renowned for its intricate carvings and elegant murals. The whole structure is designed to mesmerize the onlookers and is perfectly symmetrical. It took 22 years and 20000 laborers to complete it. Taj Mahal also happens to be perfectly symmetrical structure.
Besides the spectacular Taj Mahal, the legacy of the Mughal Empire has left an array of historical landmarks dotted across Agra and nearby which are worth your time. The major landmark includes the Red Fort, Itmad-Ud-Daulah Tomb, Chini ka Rauja and Fatehpur Sikri, which is in close vicinity of Agra.
There is so much to love and take away while one is visiting Agra, especially the fond memories of Taj Mahal. Agra can be easily covered in a day if one is only looking forward to cover major attractions. But for a complete experience a trip to Sikandra and Fatehpur Sikri is a must. And when you are doing this trip you would not want to miss on Bharatpur which is home to Keoladeo Ghana National Park, a UNESCO recognized World Heritage Site and a bird sanctuary with over 300 species of birds.