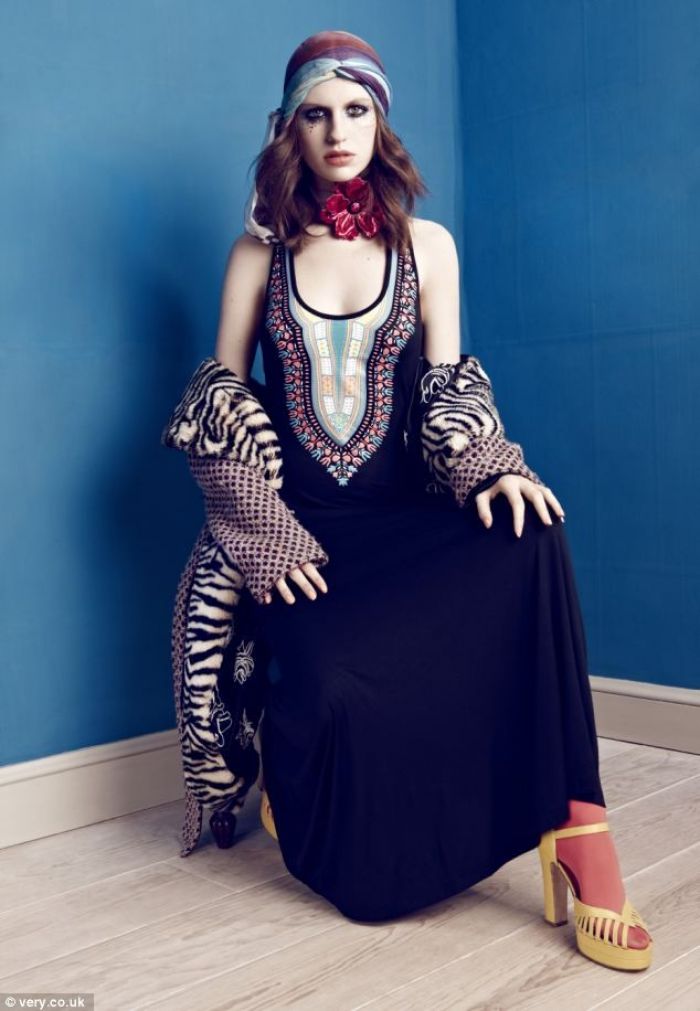 Very.co.uk
As Fearne Cotton is just about ready to pop (has she had it already? I might be mistaken) she's enlisted the Tali Lennox to be the current face of Very.co.uk's latest line of the company's, umm, 70s bohemian rock hippie line of fashions. Yeah, man.
 
As she's about to give birth to her first child any day now, Fearne Cotton can be excused for deciding not to model her latest collection for very.co.uk.
So while the TV and radio presenter has been busy creating her spring/summer 2013 range for the online retailer, she decided to enlist the help of Tali Lennox to model it while she's on maternity leave.
The collection has a real 1970s vibe, and Fearne says Tali, the model daughter of music icon Annie Lennox, had the perfect attitude to capture the spirit of her designs. Read More