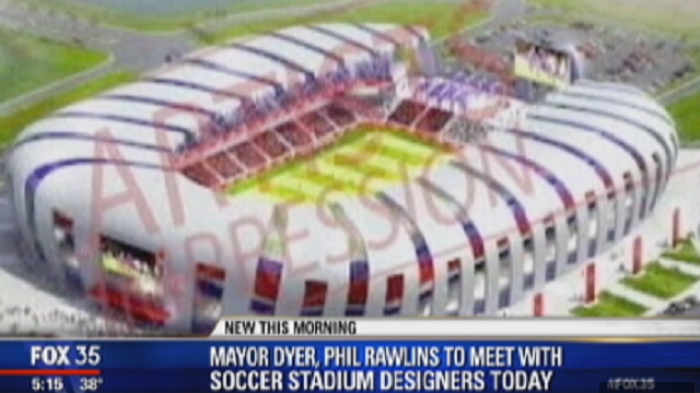 FOX 35
Orlando is getting a new stadium that is estimated to be completed sometime in 2015. The company contracted - Populous - to design the upcoming Major League Soccer stadium has extensive experience designing other sports stadiums around the world, so this one should be as functional as it is aesthetically pleasing.
ORANGE COUNTY, Fla. (WOFL FOX 35 ORLANDO) -
Now that Orlando officials have approved a Major League Soccer team, it is time to decide what the stadium will look like.
Mayor Buddy Dyer and City Soccer Club President Phil Rawlins are meeting with architects in Kansas City Tuesday to discuss the design of the new Major League Soccer stadium reports the Orlando Sentinel.
It will feature a modern, state-of-the-art look that will cost $84 million and seat about 18,000 fans. It will also have corner terraces, club seats, luxury suites, and a premium club with a restaurant and bar. Read More