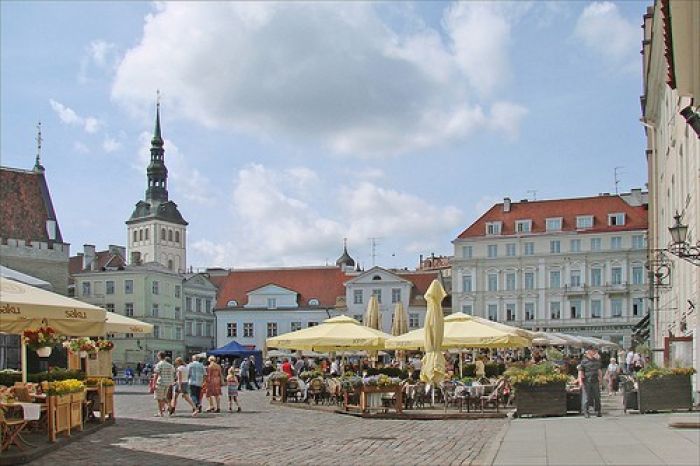 dalbera
Estonia is fast becoming a more popular place for tourists to visit. But, within this, the atmospheric city of Tallinn is a hot spot for luxury travellers, with an array of† incredible places to stay; amongst which include the Swissotel Tallinn resort. Traditional Estonian cuisine traditionally consists of a simple array of meat, fish and vegetables. But it has recently become more vibrant and interesting through influences of nearby countries, such as Russia and Germany. However, if you choose to visit this amazing city, you will not be limited to just the traditional. Here are the top 10 best restaurants in Tallinn of all food types.

Peppersack

If you want a taste of authentic, but modern, Estonian food then head here. The cuisine keeps to its traditional roots, but with a Western twist. From an array of soups, salads to fish and sharing Ďfeastsí, the restaurant has a friendly, warm atmosphere, topped with great beer. All of which makes it a great place to head to with friends. Itís not the cheapest place on this list by any means, but itís sure to be an enjoyable dining experience nevertheless.

Beer House

As you may have guessed from the name, Beer House should not be your choice of venue if you want a nice, quiet, sober evening. Instead, it is loud, bustling and fun, offering a great selection of beers, lagers, ales and some top food, too.

Amarillo

If you fancy something completely different, head down to Amarillo for some tasty Mexican food. The food is simple, fresh and served quickly by friendly staff. It is perhaps not somewhere you would spend too long at, but if youíre hungry and want to get full quickly, itís the perfect place to go.

Goodwin Steak House

If you really want to splash out on a big dinner, few would disagree that Goodwin Steak House is the place to go to. It is on the pricey side, but you certainly pay for what you get Ė which in this case is beautifully cooked American style steak, lovely wine and a very homely atmosphere. If you still have some room left over after the mains, try the apple tart for dessert. Delicious. †

Troika

There are numerous Russian restaurants throughout Tallinn, but Troika is one of the most popular Ė and for good reason. Set in the beautiful central square of Tallinn, Troika serves great, hearty food with English speaking staff Ė oh, and lots of chilled vodka! Try the mushroom soup Ė itís a favourite amongst all those that love this restaurant.

Pierre

Pierre isnít really a restaurant in the strictest sense, but if you have a sweet tooth, it should not be missed! With a fantastic array of truffles, pastries, coffees and hot chocolates, your mouth will be watering at the mere sight of them. Pierre also does great gifts to take back for family and friends, so you can feel a little less guilty about your visit.

Admiral

If you want a dining experience that veers towards the unusual, then head to Admiral. This restaurant is set within a converted old steam ship, making the surroundings a truly unforgettable experience. Food wise, you canít go wrong here either. They serve a superb selection of seafood (as expected); mixing international flavours with local traditions.

Tchaikovsky

For an upmarket introduction to Russian cuisine, Tchaikovsky is an absolute delight. Classy, elegant and sophisticated with great service and great food, you wonít be left disappointed. The food is undeniably delicious and the romantic atmosphere making it an ideal place to spend an evening with a loved one. Rumour has it that this place is also superb for a nice breakfast, so head down there first thing to set yourself up for an exciting day of sightseeing.

Pushkin

If you just need a break from a hectic day in Tallinn, head to a nice cafť like Pushkin. It is a lovely, elegant tea room which serves fantastic food and drinks. You can also head there in the evening for a laid back dinner, and on weekends they do live music shows.

Turg

For those that speak a little Estonian, you may be aware that Turg literally translates as Ďmarket placeí. Therefore, it is not surprising to learn that this little place is decorated in the appropriate manner. Fashioned like a classic outdoor market place; even complete with trees and fake produce. If this isnít enough for you, the food is also cheap and tasty. Turg offers a wide range of European cuisine, although the pizzas are easily the best thing on the menu.