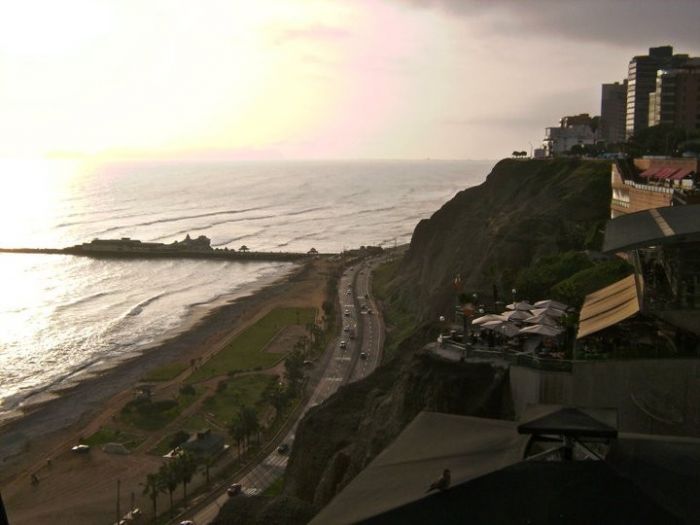 L Elise
A revolution is happening in Peru, and it is taking place in the kitchen and ending up on the dinner plate. This South American country long known for its ancient attractions (Machu Picchu, the Nazca Lines, and numerous other remnants of pre-Columbian civilizations) is drawing modern travelers to its capital city with clever culinary creations. Peru's top chefs have become gastronomic giants known in urban hubs across the globe and have been busy spreading the gospel of Peruvian cooking by opening satellite restaurants in mega cities such as New York. However, no place tastes as purely Peruvian as the real thing in the real place. The following are some of Lima's best restaurants for the discerning traveler looking to sample local culture. Peru luxury tours often include dinner reservations at one of the following restaurants:
Astrid y Gaston
Earning a spot on the list of "The World's 50 Best Restaurants" for the second year in a row, Astrid y Gaston continues to be the most famous Peruvian restaurant. Spearheaded by Peru's de facto culinary diplomat, Gaston Acurio, Astrid y Gaston is a formal restaurant featuring fusion Peruvian dishes. Its famous 12-course tasting menu lasts for three hours and takes diners on a mouth-watering journey from Peru's coastline, through the Andes, and down in the Amazon rainforest.
Calle Cantuarias 175, Miraflores
http://www.astridygaston.com/web/index.php
Central
Only opened in 2009, Central has quickly found itself smack in the center of Lima's culinary boom. Located in an unimposing building a few blocks from Miraflores' seaside shopping center Larcomar, Central consists of a main 80-person dining hall facing an open kitchen where up to 18 cooks work under the guidance of head chef Virgilio Martinez. Lima-born Martinez infuses his Peruvian dishes with tastes from around the world, reflecting his experience cooking in Europe and Asia.
Calle Santa Isabel 376, Miraflores
http://www.centralrestaurante.com.pe/en
La Gloria
Those looking for an intimate dining experience should visit La Gloria. The extensive menu is full of well-executed Mediterranean offerings with Peruvian flourishes.  This restaurant is a favorite with locals, who quickly fill its small dining area, creating a boisterous atmosphere. Mirrors decorate the walls giving La Gloria the appearance of being larger than it really is. The serving sizes are filling and presented with flair and perfection.
Calle Atahualpa 201, Miraflores
http://www.lagloriarestaurant.com