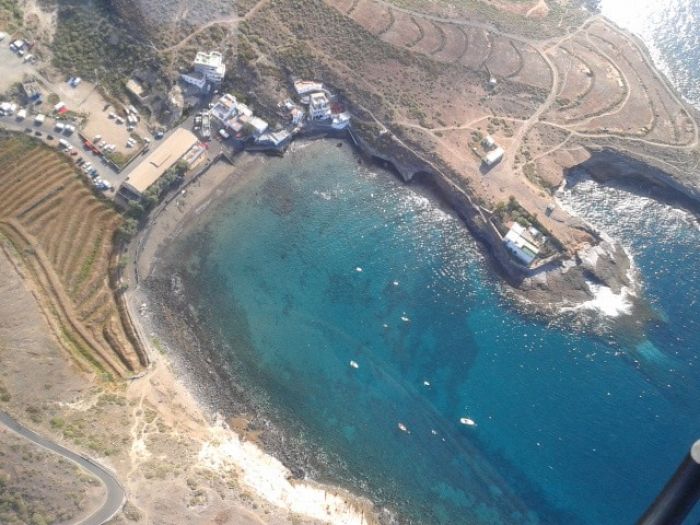 Flickr.com
Situated in the Atlantic Ocean just off the coast of west Africa, Tenerife is the largest of the seven Canary Islands. This volcanic island has long been one of Europe's most popular holiday destinations for families and couples who are searching for fantastic weather, beautiful beaches and a plethora of activities to enjoy. In an effort to attract a greater variety of tourists to the island, Tenerife is now beginning to expand into the luxury holiday market.
Many people used to travel to the holiday island for the budget accommodation, late-night clubs and affordable duty-free goods. Whilst all these things are still available and continue to attract holiday makers looking for a cheap and cheerful holiday in the sun, Tenerife now offers a more up-market option for those who want a slice of luxury during their stay in the Canary Islands. 
Accommodation
The number of five-star hotels cropping up throughout the resorts across the island is impressive and is working wonders when it comes to attracting visitors interested in only the finest accommodation. When strolling around the streets of chic and stylish El Duque, I found an opulent hotel at every corner. The Costa Adeje Gran Hotel was by far one of the most prestigious and certainly stood out from the crowd. This hotel overlooks Playa del Duque beach – one of the finest bays on the island – and is home to several tropical gardens and huge swimming pools, making it one of the best beaches Tenerife has to offer. 
Restaurants
In the '90s, Playa de Las Americas was one of the most popular areas to be in Tenerife. With several beaches, plenty of budget accommodation and a huge choice of bars and clubs which stayed open until the early hours, Playa de Las Americas was the place to stay if you wanted to party all night and relax all day. Since then, several prestigious fine dining restaurants have chosen this resort as the location to open their establishments, turning the resort into a haven for foodies. Bianco Ristorante, located in the Safari Centre, has established itself as one of the coolest places in the south of the island for Italian dining. Not only is the menu fresh and modern, but the décor and surroundings are very stylish and contemporary. I was lucky enough to get a table one night without a reservation, something which I was told is very rare, and was treated to a decadent three-course meal of fresh clam and mussel broth, succulent gnocchi with crispy pancetta and a homemade tiramisu which was to die for. 
Golf Courses
Tenerife's first golf course was completed in 1932 and since then eight more have been built, turning the island into a paradise for golfers. I have very little experience swinging a club, but when the chance came up for me to play a round at Buenavista Golf in the Isla Baja region of the island, I couldn't say no. This 18-hole par-72 course is in a remote location, but it's worth the long drive to enjoy its unique layout and incredible ocean views. The design of the course flows with the natural contours of the landscape, making it an interesting one which I never tired of. The 15th and 17th holes are perched on a tall cliff overlooking the Atlantic, with the stunningly beautiful Teno Mountains creating a dramatic backdrop. If you're fortunate enough to play a round or two on the Buenavista Golf course, don't forget to take your camera with you! 
Excursions
In addition to the ever-popular water parks and boat trips, Tenerife also offers a wealth of up-market excursions to please even the most discerning visitor. Helicopter tours with Helidream Canarias are the newest activities to be added to the island's extensive list and are turning out to be more popular than the company could ever imagine. Not wanting to miss out, I signed up for one of their shorter flights – the 50km 'Cliffs of Los Gigantes' route. I'd never been in a helicopter before, so I wasn't sure what to expect and thought the ride would feel unstable – fortunately I was pleasantly surprised. The helicopter took off at Adeje before flying smoothly over the Golf Costa Adeje golf course and toward the small fishing village of La Caleta. After that, it was over the traditional towns of Playa San Juan and Alcala, before heading over the holiday resort of Puerto de Santiago. We flew over Tamaimo, where I was lucky enough to see some amazing views of El Teide, before heading back toward Adeje along the coast. The captain managed to get fairly close to the sea, tilted the helicopter and pointed out a number of turtles which were swimming near the bay. 
Whilst Tenerife still caters for couples who want to enjoy a week's worth of partying and families who want a chilled-out beach break, the island is also ideal for discerning travellers who want the highest quality when it comes to accommodation, dining and activities. With so much to offer, Tenerife is sure to ditch its old reputation as a cheap and cheerful package holiday destination, in favour of a diverse island with something for everyone.
Wikimedia.org
Tenerife is a paradise for golfers
Jet2holidays.com
The Costa Adeje Gran Hotel