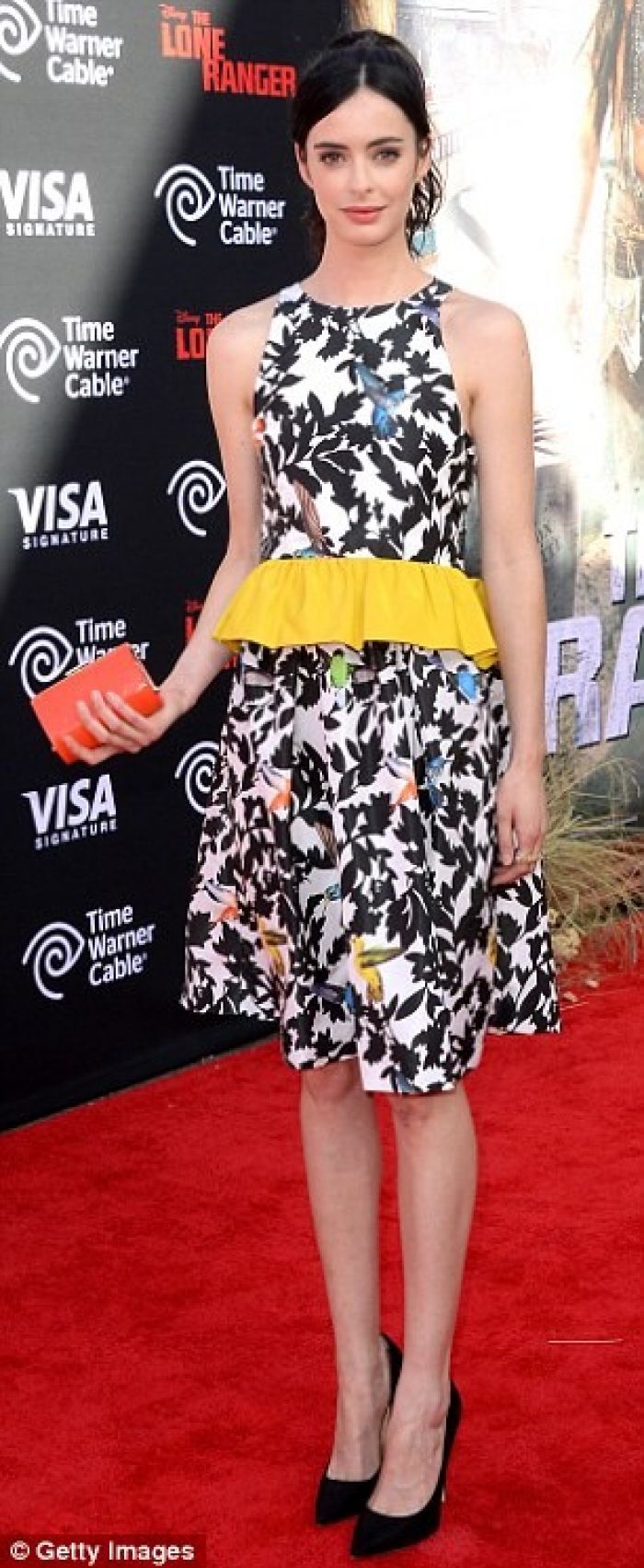 Image courtesy Getty Images
It seems that god awful patterns have become something of an international trend. From Pippa Middelton, Julian Hough, and now Krysten Ritter, a truly awful trend has started. Almost always in black and white, and almost always a pseudo-floral pattern, somethings afoot in the world of fashion that's churning out these hideous dresses.
She's known for having an edgy fashion sense.
But Krysten Ritter made a rare sartorial misstep as she donned an ornately patterned dress featuring a bright yellow pleated fringe around her waist.
The eccentric choice in attire was for the world premi?re of The Lone Ranger held at Disney's California Adventure theme park in Anaheim, California on Saturday.
The 31-year-old showed off her slender frame in the thigh skimming frock as she extended her already impressive 5ft9 frame with a pair of black high heeled pumps. (Read More)