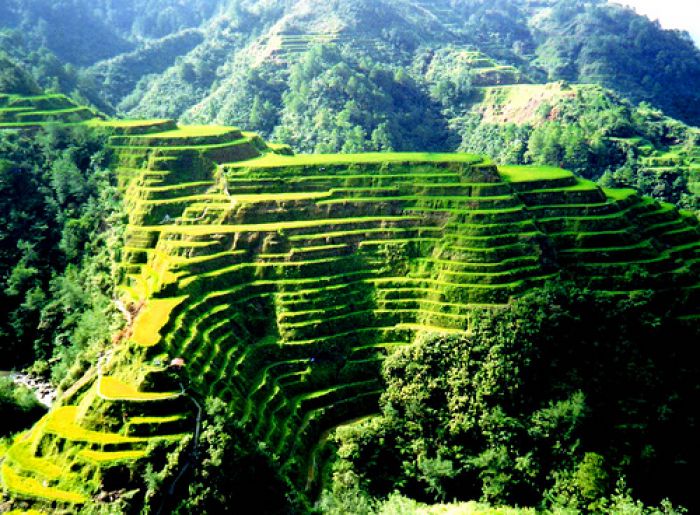 A heavenly archipelago in the world, Philippines is a cluster of over 7000 tropical islands.
The country is a beautiful tapestry of natural wonders, historical landmarks, exotic wild life and fascinating people with an enchanting sense of hospitality.
Cebu and Bohol islands are the cradle of the Spanish colonization.
In 1521 Ferdinand Magellan sailed across the Pacific on behalf of the Spanish crown, he landed in Mactan island near Cebu and claimed the country for the Spanish king.
For the next 377 years the Philippines were under the Spanish rules, this period was the era of conversion to Roman Catholicism. 
Nowadays the Philippines hold the distinction of being the third-largest Catholic nation in the world after Brazil and Mexico.The Banaue Rice Terraces, an engineering marvel dating back 2000 years ago!
The two terrace clusters, Bangaas and Batad, have been declared a UNESCO world heritage site and its beauty has inspired the popular adage "where land merges with the clouds to meet the heavens"