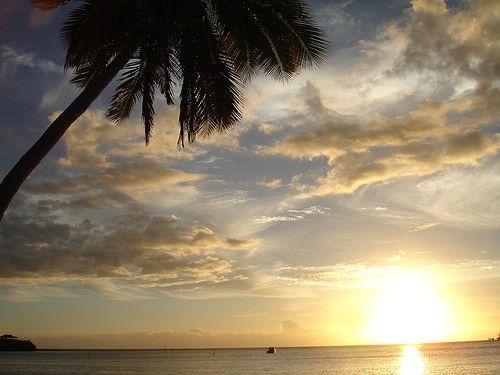 Janestrachan2
Fiji has long been a desired tourist destination; it has everything a busy person desires in a getaway – sandy beaches, perfect weather and breathtaking nature. Many see Fiji as an unreachable destination as it has long been considered an upscale, luxurious vacation spot. While it is definitely a classy place, it is can be enjoyed by the more frugal tourist.
Fiji is an island nation and is composed of over 300 islands, however only 106 of them are inhabited. The two islands that draw the most tourists are Viti Levu and Vanua Levu. Most of the islands are mountainous and covered with thick tropical rainforests, allowing for plenty of outdoor excitement and adrenaline-spiking adventures.
Fiji is known for having a high rate of inflation. A great way to get around this is to book your accommodations and activities well in advance. This locks you in at the price that you book at, instead of waiting until the last minute when the prices may be many times higher.  Want to know more money-saving tips to Fiji? Read on!
How to Get There and Where to Stay
Airfare, accommodations and meals take up the majority of your budget typically. The most economical way to have a frugal trip to Fiji is to bundle these expenses with Fiji holiday packages. There are several holiday packages available from a variety of different companies. Generally speaking, these packages will include airfare, hotel accommodations and even special rates on activities around the islands. Many packages will even include your daily meals, saving on a very essential expense.
If you do not decide on one of the packages, it is advised to book your airfare and hotel together. Most travel websites and travel agents offer this option as the hotels give them special rates. Review the hotel's ratings and available options when you search for your flight to decide where to stay.
There are many different air routes that will take you to Fiji. Most of these flights will land at Nadi International Airport. The best air route to take will depend on where you are coming from. If you are coming from Asia, there are direct flights to Fiji from Japan and South Korea. Flights from Southeast Asia will route through Australia. There are numerous airlines that fly between Australia and Fiji. Flying in from Canada or the United States will usually route through Australia, as well.
Try to book during the low season, between September and March, to get the best prices on airfare, hotel accommodations and Fiji holiday packages. April through October is considered the high season for tourist travel to Fiji, resulting in a significant spike in costs.
to Get Around
You may travel around the main island, Vita Levu, primarily by public transportation. Most of the other popular islands have well-established public transit systems as well. If you are willing to shell out a little more cash for a little more freedom, car rentals are readily available. This will allow you to explore the mountainous and rainforest regions at your discretion.
Staying on the main island will allow you to spend the least amount of money. There is more than enough to see on the main island to make it a worthwhile trip. However, should you decide to visit other islands, the best option is the reliable and affordable Yasawa Flyer. Even though you are trying to be frugal, you must also be safe. There are cheaper options; yet they are not generally considered safe.
What to See
Fiji on a budget doesn't mean being confined to your room all day. There is plenty to do that is completely free, or relatively cheap:
·         Enjoying the beach.
·         Hiking trails in the rainforest.
·         Visiting the Sigatoka Sand Dunes.
·         Seeing the variety of temples across the islands.
·         Patronizing the Fiji Museum, located in the heart of Suva's botanical  
             gardens.
·         Watching some wildlife; this can be done anywhere throughout every island.
·         You can find boat trips through various forests. While this will cost a little
             cash, it will be one worthwhile investment.
You Can Have a Memorable, Frugal Trip to Fiji!
By planning your trip in advance and jointly booking accommodations and your flight, you can save a substantial amount of money. Limiting your transportation and activity expenses will allow you to experience the beauty of Fiji, without draining your pockets.
This article was provided by Debra Peach.  Debra is a freelance writer and travel consultant who has been helping people plan amazing holidays for over five years.
__________
See Jean-michel Cousteau Fiji Islands resort.