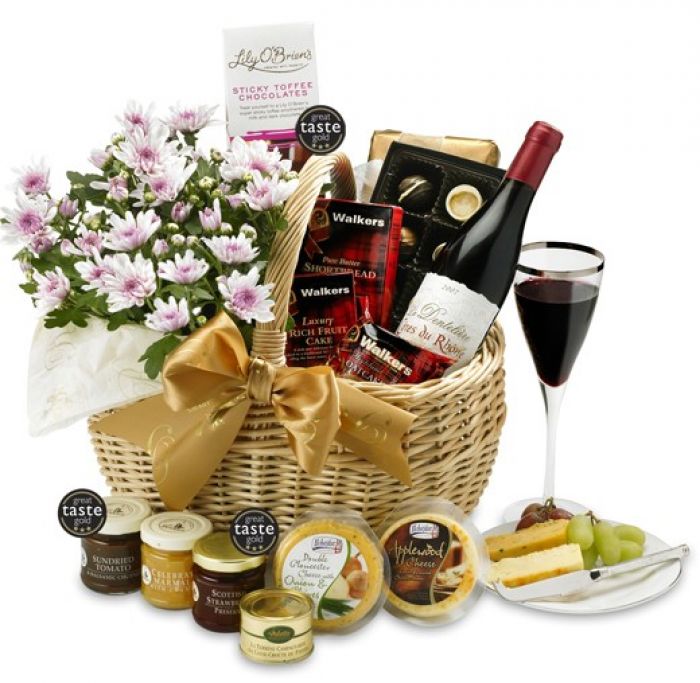 18
Food hampers are not just for Christmas they can be enjoyed at any occasion and make a great gift for anyone, young or old. Here are just some ideas for when you might choose to indulge in one, or offer to someone else to enjoy.

New Year's Celebrations
Whether you are welcoming in the New Year with family or with friends, you will find a hamper catering for anyone and everyone. For families, particularly ones with children, choose a hamper with chocolates, biscuits and soft drinks. For older members of the family go for food hampers which include alcoholic beverages champagne or port are particularly good choices and treats such as preserves and pates. For parties with many guests, large hampers are available which are composed only or mostly of drinks such as craft beers and wines. If you would rather have some nibbles too, cheeseboards, dips, dressings and cakes are great for creating a buffet for the party.

Valentine's Day
This date is celebrated all over the world and planning a perfect date is a wonderful way to show your love to that special someone. Instead of the traditional restaurant, why not opt for a candlelit dinner at home instead? You can find everything you need for a romantic meal with luxury food hampers specially put together for the occasion. Indulge in things you would not necessarily eat every day, such as champagne and chocolates, in the privacy of your own home. Or you could even go all out and book a luxury hotel room to go with your luxury hamper!

Graduation Celebrations
As many graduation days take place in the summer, a great way to celebrate is to take the family out for a picnic with a feast and plenty of photo opportunities to make the day truly memorable. Luxury food hampers can come complete with nibbles ideal for an outdoor spread, not forgetting a choice of tipples for the party. Of course, this is not restricted to the summer even if the weather turns bad or the ceremony takes place at a different time of year, the graduate and their family can still enjoy a hamper feast indoors.

Short breaks
Particularly nice for couples wanting to have a weekend away, a short break can be a great time to indulge in some luxury food. Enjoy a romantic dinner for two with delicatessen treats and some bubbly. Then, the next morning laze around in bed with quality teas, coffees and jams. If you are heading to a rural retreat, you could even select a picnic hamper to enjoy on a country walk.

Engagement and wedding gifts
A luxury hamper makes a great gift for the happy couple to enjoy together. You could also supply one for an engagement party, or for an elegant alternative to a wild stag or hen party an excellent accompaniment to a relaxed spa day.

You really can appreciate a luxury food hamper for any event, with the possibility to customise your hamper to meet your every need. Pick your ideal combination today!

AUTHOR BIO
Kevin Maddox is a specialist in luxury food and has worked in the industry for the last 15 years. She loves nothing more than enjoying luxury food hampers at home with her family.