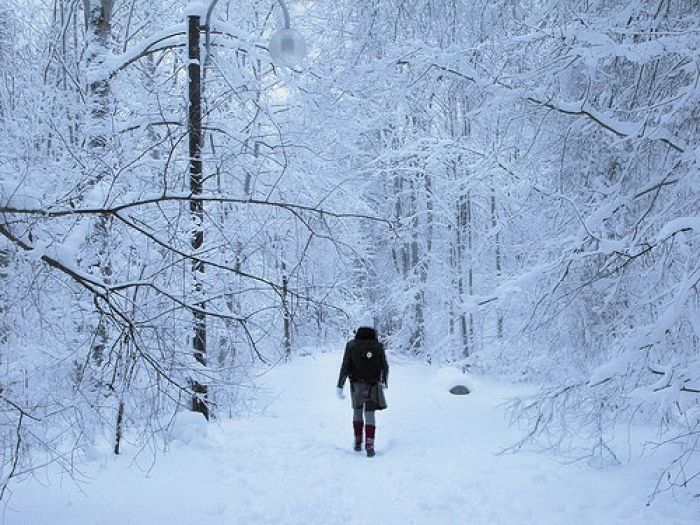 http://www.flickr.com/photos/m
In the UK, fifteen million suffer from cold and flu each year while many more acquire mild versions of these winter illnesses. Don't suffer through another winter of coughing and sneezing; prevention is always better than cure and following these tips will help to prevent winter health risks.
At Home
The most important preventative measure you can take to help avoid winter illness all stem from the most obvious; look after yourself. In this very busy world where most people have myriad responsibilities, all too often they neglect to properly care for themselves in the rush. All of the important things you know to do such as getting enough sleep, avoiding stress, eating well and getting enough exercise not only affect your long term health but can also have an impact on your short term ability to fight off common infections.
Getting a good night's sleep has been proven to help cut your chances of picking up a winter illness as proper rest improves immune function. Institute a regular bedtime for yourself and develop a proper night time routine and you will find that the longer you stick to it the better you will feel.
Getting quality rest will also help you to fend off stress which can also be a contributing factor in picking up winter illnesses. Stress weakens the immune system so avoiding it where possible can help to boost your health. Identify the areas in your life that cause you the most stress and try to cut these back or eliminate altogether where possible. This will have immediate benefits on your health and quality of life as well as substantial longer term health benefits.
For many of us the advice to eat well and get more exercise seems easier said than done. We don't always have time to cook from scratch or hit the gym but a varied diet and regular exercise have both been proven to affect our susceptibility to winter illnesses. If you can't manage a total revamp of your diet or lifestyle making small changes such as eating more varied vegetables or walking to the shops where possible can help to improve your health.
Out and About
When you are out of your home, the most important thing you can do to prevent colds and flus in to maintain good hygiene when in public places. Whether you work in a small private office or in a large firm of charity law solicitors, regular and thorough washing of your hands can make the difference between being ill and well.
Good hand hygiene is the most effective defence against colds so it is important that this is done at every opportunity, particularly after you have shaken hands with someone else. Effective hand washing involves at least twenty seconds of rubbing hands with soap each whenever you are able to do so. In the interim, you can utilise hand sanitisers or alcohol rubs which will help protect your from germs until you are able to wash properly.
Written and contributed by Zoe, a British blogger with a keen interest in all things legal. She has contributed this post today on behalf of Barlow Robbins, solicitors who offer support for injury claims.