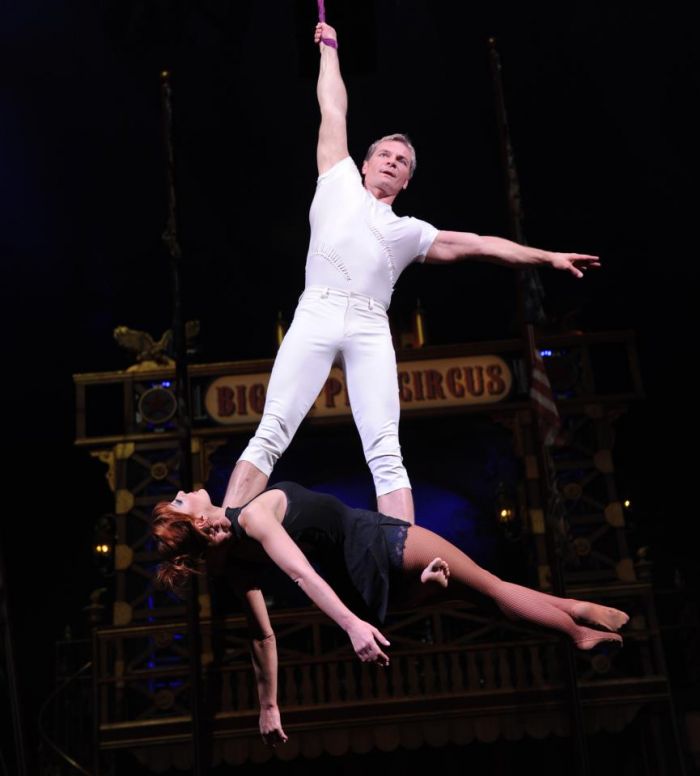 Itís that time of year again when the Big Apple Circus returns to Boston.†
†
Now in its 35th year, the Legendarium show is led by a ringmaster who introduces every imaginable act from a solo trapeze artist, dancing horses and acrobats to a contortionist, tango jugglers and comedic clowns.
†
The two-hour show is held in Government Centerís City Hall Plaza in a round heated production set known as The Big Top, which ensures a great view from every seat.
†
Some of the acts this year will leave you breathless. For example, picture a contortionist who can shoot an arrow with her feet or a fun dancing and juggling tango team. The performers come from all around the world, including Argentina, Bulgaria, Russia, Canada, France, the Netherlands, Hungary, China and of course, the United States.
†
The Big Apple Circus is in Boston now through May 12, 2013. For tickets or more information, visit www.bigapplecircus.org.
Big Apple Circus
Big Apple Circus

Big Apple Circus