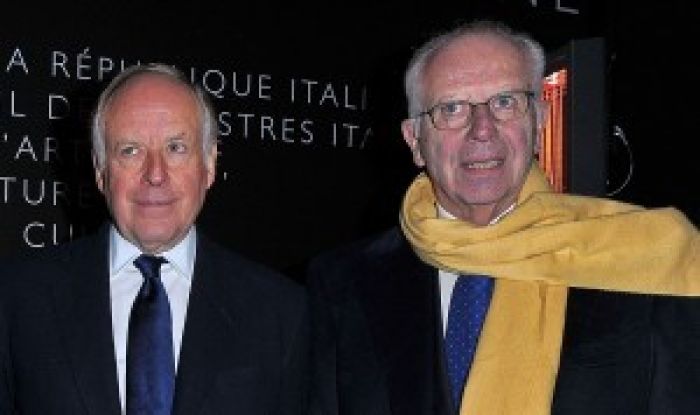 Pascal Le Segretain/Getty
Due to owning minority shares of Louis Vuitton (LVHM), the Bulgari brothers have become some of the newest members of the fashion and jewelry designer billionaire club. This follows only a few days after Tory Burch herself became a billionaire as well. Who do you think will be next to join the club?
More than 150 years ago, Konstantinos Voulgaris was an itinerant Greek silversmith, traveling around the towns of Epirus near the Albanian border hawking his wares.
In 1884, his own grandson Sotirios had the good sense not only to move the family business to Rome but to employ the Latin form of his surname: Bulgari — or Bvlgari, as you'll no doubt have seen it spelled on billboards, perfume bottles, and of course jewelry boxes from the hills of Greece to Rodeo Drive.
Today, Hollywood beauties flaunt the jewelers' bold, hand-crafted gems on red carpets. Read More